The local car scene has certainly been abuzz lately, thanks to launches from our national carmakers.
While the two models aren't competing in the same segment, the current favourite teh-tarik topic at your local mamak is likely to be comparisons between the two, possibly due to the close launch dates and similar silhouette profiles, but let's not go there.
We had a chance to get acquainted with Perodua's latest baby, the Axia.
Starting at a mere RM24,600 for the base Standard E model, it is currently the most affordable car in Malaysia.
This is partly due to its EEV (Energy Efficient Vehicle) status, which brings some tax reductions. While cheap, the E-spec model is rather basic and lacks many features, like anti-lock braking system (ABS), central locking or even an audio unit.
The unit we tested, however, sits on the opposite end of the spectrum – the range-topping Advance model.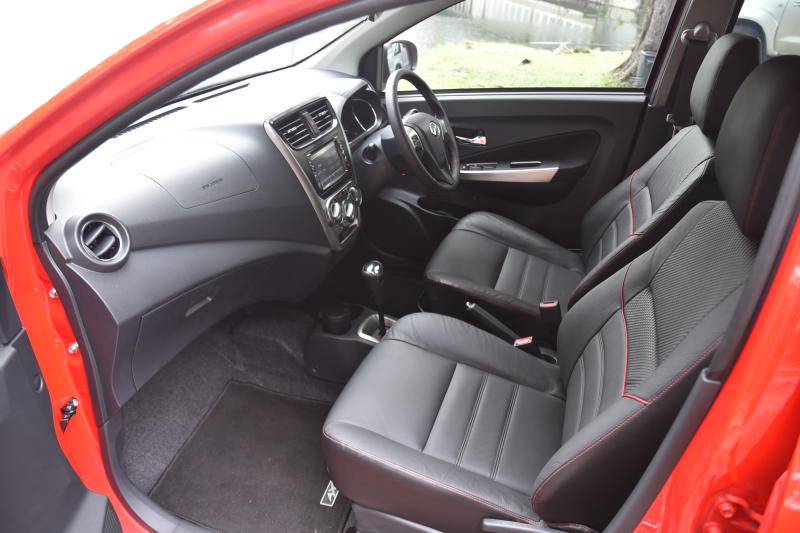 Externally the Advance variant, like the SE, gains more aggressive styling all-round.
A large, gaping grille and projector headlamps dominate the front while the rear gets crystal-effect tail lamps and a roof spoiler. Chrome-adorned side skirts complete the overall look.
The front styling seems a little overdone for my taste, especially for what the car is meant to be, but there's no denying that it gives added presence to the Axia.
Step inside and you can tell that Perodua's been upping its game.
The dash has a familiar look and feel just like if you've stepped into the second-generation Myvi.
Hard plastics are abundant, but you can tell they should last the long haul.
The glossy piano-black finish on the centre console does wonders for perceived quality.
What impresses the most is the amount of leg room, which I believe rivals even the Myvi.
Even with the front seat adjusted to my height (I tend to need more space for my long legs), there is still room to sit at the back with space for my knees.
The seats were really supple; perhaps a little too supple for some, but the full leather upholstery is a nice touch, especially at this price range.
The added rear leg space did come with a trade-off... a boot space that is rather small, but that's normal for this segment.
As advertised, it can fit four carry-on luggage bags if positioned upright, but for real-world use the space is a little narrow.
The steering wheel gets wrapped in leather as well, but it's stuck to a fixed position (no adjustments for height or reach).
The instrument panel is still basic but looks clearly a generation ahead of those in the Viva and Kancil.
There is a useful multifunction info display while the new graphics are large, easy to read and very red.
The touchscreen multimedia system is simple to use and fairly responsive, as compared to units I've encountered of late.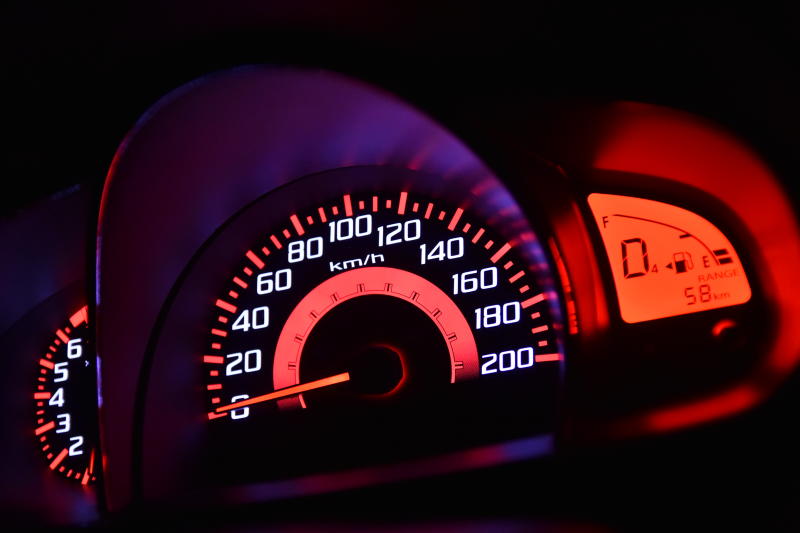 The GPS navigation might need some work (and updating) as it is somewhat cumbersome to use at times and occasionally wouldn't even find a location I wanted to visit.
There's also a DVD player, which like the Myvi's, deactivates the video but maintains the audio, when the vehicle is in motion.
A key highlight would be an anti-snatch hook on the passenger seat side, which comes with a lock and is able to hold handbags (or any bag) of up to 3kg.
It is even able to hold my heavy camera bag in place. Seeing how snatch theft has been rather rampant of late, it is a nice touch for Perodua to include this feature.
Also worth mentioning is a tissue compartment built into the rear of the passenger seat, enabling easy access for the driver.
A feature which, though useful but ended up being annoying, were the front corner sensors.
In practice, they worked well, warning me of pillars when parking, but it also has a tendency to be overly-sensitive.
Passing motorbikes would set off the beeping, as well as passing through toll booths.
A trip to a nearby McDonald's drive-thru was a chore as the buzzer beeped continuously, while I drove closely alongside the building towards the payment window. Perhaps the buzzer should be equipped with an on/off switch.
Driving the Axia is a breeze. In its natural habitat (cities), the car is zippy and can manoeuvre through traffic and tight spots easily.
The 1.0-litre three-cylinder aluminium block engine delivers 66hp, and is pretty energetic for a compact car.
Push it hard and it starts to wail, but the tone produced is one that sounds pleasant instead of whiny.
The suspension is tuned more towards comfort and it shows, absorbing bumps and road imperfections well.
Drive the Axia hard around corners and it would lean heavily, reminding you to drive sanely.
On one occasion I was stuck in a massive traffic standstill for about an hour (something I believe many Axia owners will face on a daily basis), and the car pulled through well (thank goodness it was an auto).
An 'eco' icon appears on the dash if you're driving economically, which I easily achieved even when cruising at highway speed limits. Fuel consumption is good as I managed to spend quite a few days in city traffic with the car on the same tank of fuel.
Despite the improvements in refinement compared to the Viva it replaces, there was however, mild engine rattling when stationary in the jam, which reminds you that this is a three-cylinder car.
Overall, the Axia is a rather good all-rounder if you're in the market for an entry-level car, and at RM42,530 for the Advance variant, it presents very good value for money too.
And with fuel savings, a spacious interior and a five-year warranty, it's not hard to see why this car is starting to pop up like mushrooms on our roads.