Pick-up trucks are no longer the rough workhorses of yesteryear but refined enough to pass off as passenger vehicles without sacrificing their off-roading heritage.
With the recent entry of three new Thai-built workhorses, Malaysian pick-up truck buyers are even more spoilt for choices with premium comforts and the latest powertrains.
CarSifu takes a closer look at the high-grade variants of the latest Nissan NP300 Navara, Mitsubishi Triton and Ford Ranger which are all touted as offering better fuel efficiency and passenger comfort.
Size matters 
One probably cannot tell without a measuring tape, but in terms of size, the Ranger has the biggest footprint as it is the longest (5,362mm) and widest (1,860mm).
The NP300 Navara is the tallest (1,840mm) but only by 25mm more than the Ranger.
On paper, the Triton has the smallest footprint at 5,280mm (length) and 1,815mm (width).
So, while the Ranger is the biggest, only a few centimetres separate the rivals - not really significant enough to cause any anxiety except when it comes to parking in tight spaces.
Commercial buyers who haul cargo often would pay close attention to rear deck space, and this is where the Ranger triumphs again.
The Ranger's rear deck is a tad longer and deeper, with dimensions of 1,560mm (width) x 1,549mm (length) x 511mm (depth).
The NP300 Navara's rear deck is also huge, and is only 39mm shorter in length and 37mm in height, when compared against the Ranger.
As for the Triton, its rear deck is 40mm less in width and length, compared with the NP300 Navara.
Again, only a few centimetres separate the three pick-ups' rear deck dimensions - not really a great concern unless one plans to squeeze in an extra bit of farm produce.
Exterior equipment
Regarding ease of parking, we are surprised that the Ranger 3.2L XLT does not have a reverse camera.
This is where we give our thumbs up to the NP300 Navara VL Grade and Triton VGT Adventure, which have reverse cameras.
Also, the Triton claims a best-in-class turning radius of 5.9 metres (four-wheel drive), and this makes navigating and parking in tight spots less stressful.
As for exterior kit and lighting on the road ahead, our preferences go to the Nissan and Mitsubishi pick-ups again.
The NP300 Navara VL Grade has first-in-class LED headlamps and daytime running lights (DRLs), and a rear spoiler which can improve aerodynamics and fuel economy.
The Triton VGT Adventure gets automatic Xenon HID headlamps and DRLs, and automatic wipers.
As for the Ranger 3.2L XLT, it gets cost-effective automatic halogen headlamps and DRLs, as well as rain sensing wipers.
Interior kit
This is where the Nissan and Mitsubishi pick-ups shine again, with many passenger sedan-like cabin comforts in the RM100,000 price bracket.
Both the Nissan and Mitsubishi pick-ups get leather upholstery, dual-zone automatic climate control air-conditioning, and push-start ignition.
The NP300 Navara VL grade ups the ante with a powered driver's seat, first-in-class Zero Gravity Inspired front seats that provide spinal support, as well as first-in-class rear air-conditioning vents.
The Triton VGT Adventure offers voice command capability with the audio system, as well as a tilt and telescopic steering and paddle shifters.
The least luxurious pick-up here is the Ranger, which offers fabric seats and manual climate control.
Regarding infotainment, all three pick-ups have a six-speaker audio system with USB connectivity, MP3-playback and Bluetooth handsfree.
The Ranger comes with SYNC, which is Ford's voice activated communications system that works with Bluetooth-enabled mobile phones and media players.
Powertrain and driving features
All three pick-ups offer a lot of power, but it is the NP300 Navara VL grade that gets the crown of the most powerful 2.5-litre pick-up, with 190PS at 3,600rpm and torque of 450Nm at 2,000rpm.
Its first-in-class seven-speed automatic transmission with manual mode also offers smooth acceleration and highway cruising.
As for the Triton VGT Adventure, it is no slouch either in the power for heavy-duty work.
Only a few months ago, the Triton VGT was the most powerful 2.5-litre pick-up, with 178PS at 4,000rpm and 400Nm of torque at 2,000rpm.
The Triton's five-speed automatic transmission is new, and is said to improve the pick-up's fuel efficiency by up to 5%.
Meanwhile, the Ford 3.2-litre Duratorq five-cylinder TDCi diesel engine is billed as being more fuel efficient by up to 12%, while putting out a best-in-class 200PS of power and 470Nm of torque.
This is paired to a six-speed automatic transmission with Sportmode.
So, where power is concerned, all three pick-ups have plenty on tap - of course, commercial buyers hauling heavy loads regularly would look closely at the NP300 Navara VL grade and Ranger 3.2L XLT.
Prospective buyers would also be interested in the kerb weight, and the Mitsubishi pick-up is the lightest at 1,850kg.
The heaviest is the Ford pick-up at 2,010kg while the Nissan contender is only 50kg lighter at 1,960kg.
Regarding wheel size, the NP300 Navara has big 18-inch alloy wheels for extra sportiness while the Mitsubishi and Ford pick-ups have 17-inch rims.
As for driving and safety aids, the Nissan and Ford pick-ups outshine the Mitsubishi contender - all prospective buyers need to do is compare the kit list on the brochures.
For off-roaders, it is worth noting that the Ranger is billed as having a class-leading ability to wade through water up to 800mm deep.
Also, for extreme terrain and taking on steep obstacles, the Ranger has a 28-degree approach angle and 25-degree departure angle, and the highest 233mm of ground clearance.
The Triton has the lowest ground clearance at 205mm, while the NP300 Navara has 220mm.
Conclusion
Those who want more cabin comforts and luxury would prefer the Nissan and Mitsubishi pick-ups.
The NP300 Navara double-cab is alsothe first Japanese pick-up in Malaysia with a multi-link rear suspension, which provides better comfort, handling and stability.
The Ranger should be the preference for those who want a brawny workhorse and enjoy a more spartan or utilitarian set of wheels for off-road excursions.
Meanwhile, all three pick-ups have a three-year or 100,000km (whichever comes first) warranty.
The Triton also comes with a two-year free maintenance package.
Ford Ranger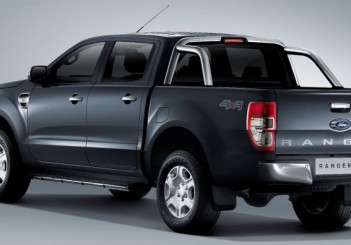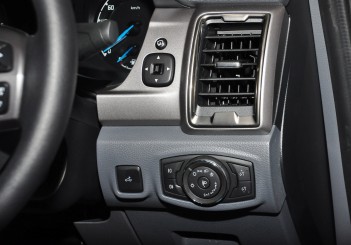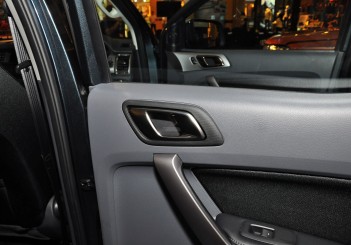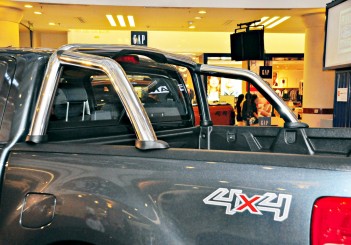 Mitsubishi Triton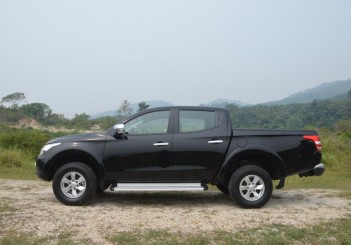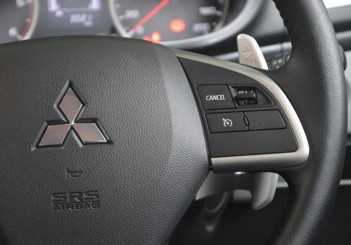 Nissan NP300 Navara