PETALING JAYA: Proton is expected to launch its Ertiga as early as next week in an attempt to loosen the stranglehold by Toyota and Perodua in the compact MPV segment.
CarSifu
was among the local media horde invited to test-drive the vehicle on Tuesday at Proton's test track in Shah Alam.
Initial impressions show this MPV to be well put together and has reduced NVH (noise, vibration, harshness) for a vehicle in this class.
Smaller than the Exora, the Ertiga is the fourth and final product from Proton this year to be rolled out as it grapples with slumping sales and a search for a foreign strategic partner. The national car maker had launched the new Perdana in June, Persona in August and Saga in September.
From the looks of it, the Ertiga is going up against the Perodua Alza, Toyota Avanza and Nissan Grand Livina.
The MPV will be offered as an Executive 5-speed manual, Executive 4-speed automatic and Executive Plus 4-speed automatic. The manual gearbox is sourced from Suzuki while the automatic is from Aisin.
Powering the Ertiga is a 1.4-litre Suzuki K14B engine with variable valve timing (VVT) that delivers 92hp at 6,000rpm and 130Nm of torque at 4,000 rpm.
The DOHC engine has 16 valves, metal timing chain, multi-point injection, plastic manifold and drive-by-wire technology.
The vehicle has a length of 4,265mm, width of 1,695mm, height of 1,685mm, wheelbase of 2,740mm and kerb weight of 1,175kg.
Front suspension is MacPherson struts while rear is a torsion beam-type.
An EEV
Proton said the Ertiga is its first MPV with Energy Efficient Vehicle (EEV)-status.
The Ertiga claims a fuel economy (at a constant 90kph) of 5.7-litre/100km for the manual and 6.0-litre/100km for automatic. Fuel is fed from a 45-litre tank and wheels are 15-inch alloys with a 15-inch steel spare.
It uses 185/65R15 GT Radial Champiro Eco tyres. The MPV has a relatively high clearance of 185mm, the better to traverse poorly paved roads such as many found in Indonesia.
The Ertiga also claims a 4-star Asean NCAP rating and standard equipment across the Executive and Exective Plus trim-lines are two front airbags, anti-lock braking system with electronic brakeforce distribution, ISOFIX childseat points and top tethers on second row seats.
The upcoming MPV is based on the Suzuki Ertiga with specifications that are virtually a copy of the Suzuki model except for minor changes such as Proton badging, the addition of reverse sensors and ISOfix child top tethers on second-row seats.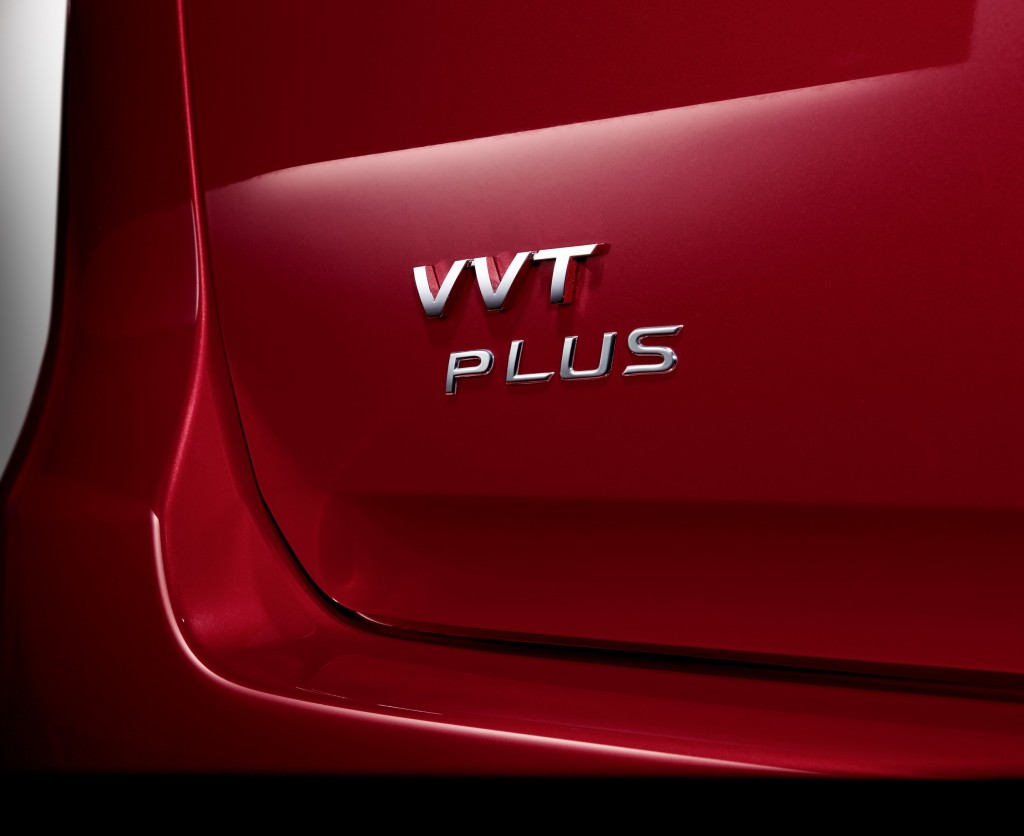 The Executive Plus gets additional equipment such as turn indicators on wing mirrors, front fog lamp trimming, driver seat height adjuster, audio system controls on steering wheel and metallic trimming for interior door release latches.
The "tiga" in Ertiga is meant to hint at the fact this is a three-row vehicle but legally allows only six persons instead of seven (Suzuki markets the Ertiga as a 7-seater in Indonesia). In other words, each row offers seating for two.
Although the second row is a bench seat, the original centre lap-type seatbelt has been removed as this sort of seat belt is already banned in most countries.
To qualify for seven-seater classification, the second row's centre lap-type seatbelt must be converted to the three-point-type which would require the re-engineering of the second row seats, which Proton may consider doing later. Meanwhile, the second row has a centre armrest for better passenger comfort.
First drive
We had a few hours with the B-segment MPV on the Proton test track and it proved revealing. Although it's known as a Proton model, the Ertiga is technically a Suzuki with little input from Proton - at least for now - so we are in fact giving you an impression of a Suzuki MPV.
We drove the Executive Plus and the manual versions.
The teaser images you see here are the only visuals Proton would allow the media to publish for now. But it leaves little to the imagination since it is the spitting image of the Suzuki Ertiga sold in Indonesia. Even the Ertiga name has been retained because, says Proton, it's an established badge and online search by anyone would easily turn up the Proton version as well.
The 3-speed 4-vent ceiling mounted air-cond blowers in mid-row, ala Toyota Avanza style, was strong. Third-row passengers could even feel the cold air from the blowers.
While entry and exit from first and second rows were easy, such maneouvres in third row were more challenging even though second row could be slid forward by up to 240mm.
The engine felt smooth and responsive and doesn't get thrashy until the rev needle passes 5000rpm. Pickup was good even with 4 persons on board. Upshifts were smooth and switchgear have a quality feel about them.
There's some steering feedback but the MPV has a tendency to understeer in sharp corners at high speeds. So just go easy on the accelerator in bends.
We managed to hustle the MPV up to 150kph in the straights and it didn't feel floaty.
The suspension did a good job at absorbing the bumps and potholes. Suspension is on the firm side and we reckoned this is necessary to be able to hold up a full load of 6 passengers.
When winding the MPV through a slalom course at speed, it tracked predictably for a high vehicle. We did a sudden braking and lane change and the MPV wasn't flustered, executing it with poise and confidence.
In the manual Ertiga, the gear changes were smooth and the clutch pedal was not too heavy to step on so your left leg won't feel tired if you are caught in a traffic jam.
Real-world sprint time from 0-100kph would not be surprising at 13s to 14s.
The Proton Ertiga is assembled at Proton's plant in Tanjung Malim, with key components imported from Indonesia.
The MPV is expected to be competitively priced against existing Malaysian and Japanese rivals, with pricing to be announced at launch.