Audi recently previewed the latest offerings of its range of  "Q" sport utility vehicles (SUV) that starts with the compact Q2, mid-sized Q5, full-sized Q7 and the coupe-like Q8.
Ultimately, these SUVs feel Teutonic when helmed and have been infused with the right amount of performance that often elates rather than overwhelm.
Size was the first factor of differentiation.
Q2
Starting with the German carmaker's front-wheel driven Q2, costing RM219,900 (on-the-road without insurance with five-year unlimited mileage warranty), we found it to be a bundle of joy.
With 150hp and 250Nm of torque on tap from its 1.4-litre direct-injected turbocharged engine, throwing it around tight winding roads showed it has a compliant-yet-sporty suspension system that's capable of soaking up uneven road sections, yet remain relatively communicative and responsive to driver-steering inputs.
This helped to control the body's pitch and roll to a large degree and in doing so provided much confidence in carving up the corners to make this SUV a potentially fun ownership as well as an engaging one for the more experienced.
Combining this with a quick-shifting seven-speed dual-clutch gearbox (without paddle shifters) that's been "coated in butter", power delivery is on point from low engine speeds that will take care of inertia and steep inclines. However, we found engine grunt was lacking when approaching the engine's red-line limit.
In terms of styling, the Q2 is differentiated from the rest by its rear LED light clusters with dynamic turn-signals.
These come from the latest and yet-to-arrive Polo Mk6 here in Malaysia. At current, the Polo Mk5 is still being locally assembled and sold in the country.
But thankfully, inside the Q2's cabin, there was little to indicate that Audi has dipped into its parent company's parts bin.
However, the only Q2 gripe were the front door inserts that had exposed rough plastics where the armrests were - making it rather unbecoming of a brand that associates itself with style, luxury and above all else - technology.
That aside, the Q2's joyful handling helps it to paper over this complaint.
Q8
At the opposite end of the scale is the coupe-like Q8 - priced at RM728,100, which takes on the BMW X6 and Mercedes-Benz GLE.
This particular SUV is a sportier version of the comfort-oriented Q7, with a 3.0-litre turbocharged V6 engine punching out 340hp (+7hp) from 5,200rpm to 6,500rpm and 500Nm (+60Nm) of torque from  1,370 to 4,500rpm compared to the Q7's mid-revving engine characteristics.
With the same eight-speed automatic with Tiptronic mode and paddle shifters, the Q8 is able to sprint from 0 to 100kph in 5.9 seconds (0.4 seconds faster) before reaching a top speed of 250kph.
Unfortunately, the Q8's higher state of tune has made it less frugal and less environment-friendly - with a combined cycle of 8.9 litres per 100km - burning a whole litre more than before and producing an additional 20g more of CO2 at 203 grams per kilometre.
As standard, the Q8 rolls on 20-inch cast alloy wheels, which looks disproportionate against its gaping wheel arches. Thankfully, the larger 22-inch wheels did it better justice.
On the move, the engine keeps propelling the Q8 forward from a lowly 1,370rpm, while the adaptive suspension keeps comfort/sporty levels in check with both pitch and roll being addressed satisfactorily. The cabin is well-insulated with very low levels of wind noise intruding while at high speeds.
Such a combination of factors helped to accentuate the premium quality of the quattro all-wheel-drive Q8.
The cabin oversupplies on glossy panels that are prone to attract smudges of fingerprints.
Front occupants will find the ventilated Valcona leather-wrapped seats comfortable.
Rear seated occupants will have slide adjustability for the 50:50 split rear bench to dial in their preferred amount of leg room - albeit at the expense of boot space.
Undoubtedly, the Q8 has a sporty look packed with luxury-oriented accoutrements that include pop-out doors when the handle is pulled, frameless windows, powered-sun shades, panoramic roof and a 360-degree camera to name a few.
When compared to the RM600,100 Q7, the Q8 is far more sure-footed and offers plenty of stability for a communicative and confidence-inspiring drive that's got enough bite in its brakes to offer a big safety margin.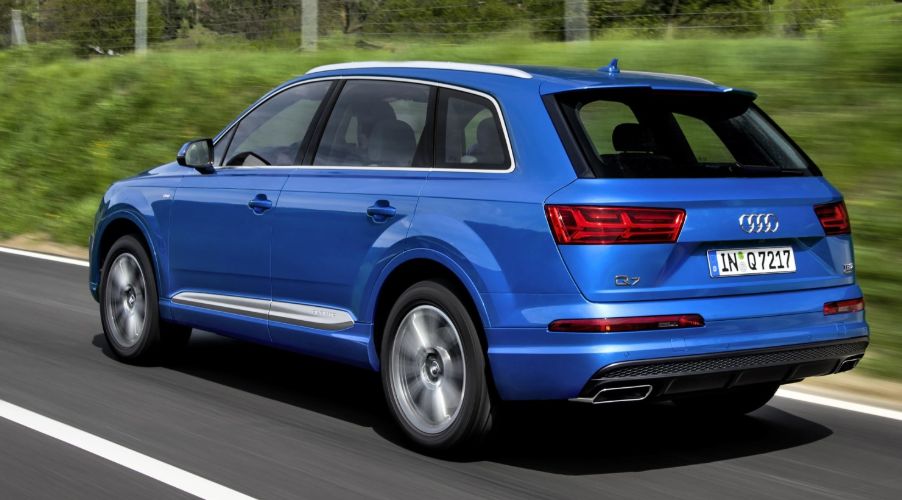 Q7
In contrast to the Q8,  the Q7 is the comfort-oriented sibling. It comes across as soft and overly insulated from the world with little to suggest a sporty side — not even from within the confines of the uber-spacious and premium cabin.
The capable brakes seem to be the only thing that suggests a "rough and tough" element to the big SUV.
The seven-seater Q7 will get going, but power delivery will take a while, seeing as how the engine's power resides in the mid-range rpm — requiring a moment to build up power for the road.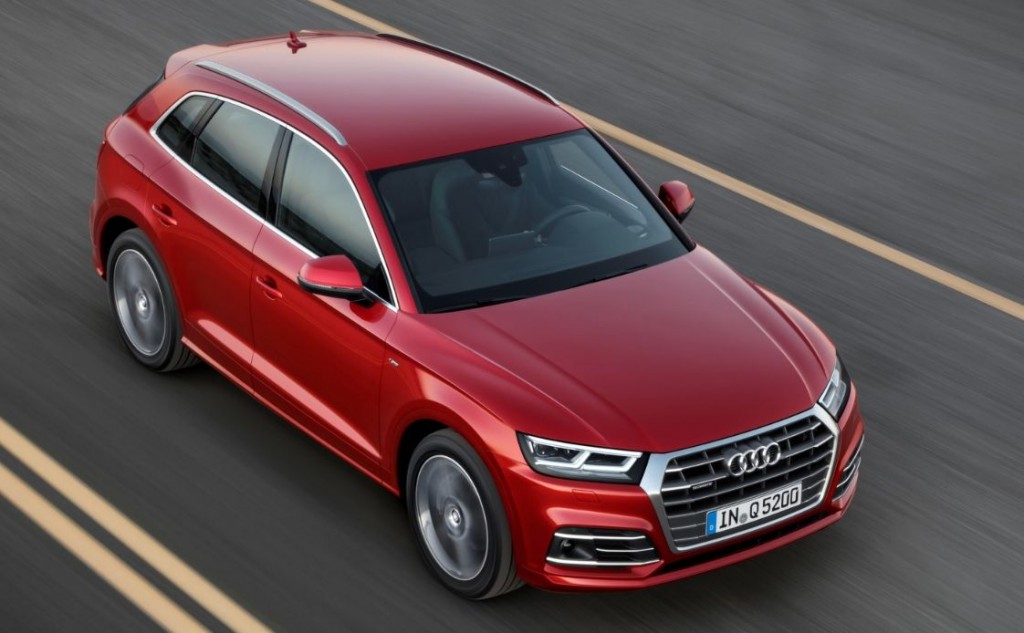 Q5
Saving the best for last, the RM339,300 Q5 simply had the best dynamics of the four vehicles.
For one, the 2.0-litre turbocharged mill provided an almost immediate response upon flooring the accelerator and all its 252hp /370Nm of torque seemed plentiful throughout the engine rev-range.
In terms of comfort and handling, the Q5 performs well with a sporty-yet-compliant setup that would enable anyone to feel comfortable over uneven roads and yet provide for a good amount of handling when the mood takes hold.
Having the quattro all-wheel-drive system ensures the mid-sized SUV is sure-footed.  In most cases, the Q5 feels very nimble around bends and active safety systems keep under or over-steering at bay.
The interior is not ostentatious, unlike the bigger Q8. But it looks pleasing with its practicality, simplicity and good overall ergonomics for five occupants along with a decent luggage compartment for a weekend getaway.
It's a wrap
With four SUVs offering different unique points of their own, it can be hard to make a decision. But we will make it easy for you.
For those who prefer something loud with plenty of grunt, glitz and glamour, the Q8 should do the trick, while the Q7 should appeal to those who prefer comfort over anything overtly sporty.
The Q2 simply provides a basic compact zippy ride with all the necessary Audi styling cues. With a combination of drivability, handling competency and a decent cabin, the Q5 is our choice pick of the four SUVs.
At the end of the day, it all boils down to the premium SUV buyer's preferences. Audi's Q series will certainly put on a good showing should you be shopping around for a solid SUV from among the German marques.
READ MORE
:
Four Audi Q models launched






Audi Q2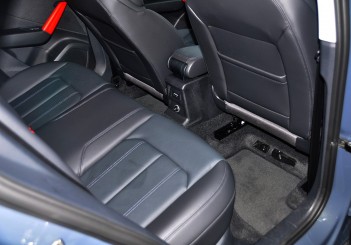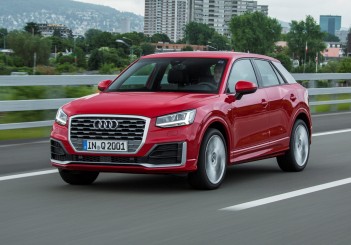 Audi Q5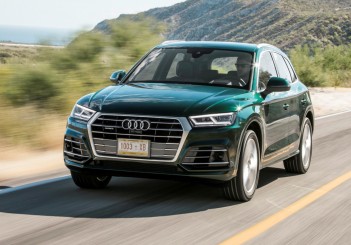 Audi Q7
Audi Q8