The new RS variant of the popular Honda HR-V is due for an official launch soon, and an exciting new feature is a Variable Gear Ratio (VGR) steering system for sportier driving.
The VGR steering in the new RS variant of the HR-V is based on the Dual-Pinion Variable-Ratio EPS (electric power steering) in the latest Civic Type R.
Honda says the VGR steering works by changing gear ratio and the amount of steering angle automatically, according to vehicle speed.
At cruising or high speeds, VGR steering provides reduced risk of oversteering, greater driving stability, confident lane changes and improved driving safety.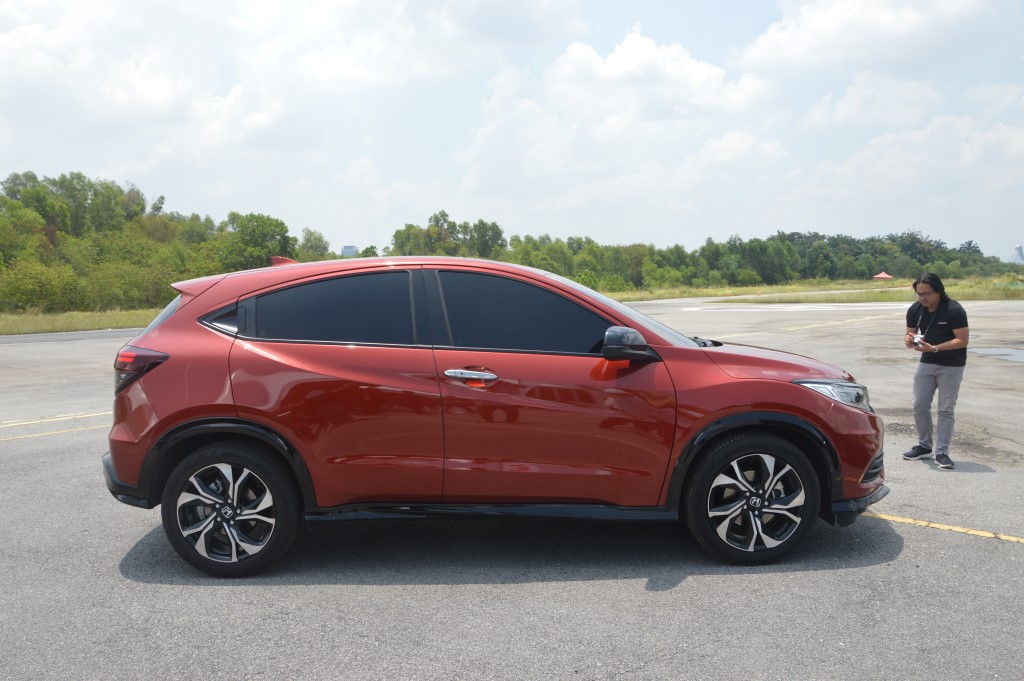 On winding roads, with VGR steering, there is reduced steering angle which results in less effort to turn the front wheels and thus, more driving comfort.
During cornering, VGR steering results in a smaller steering angle at lower speeds and during parking or cornering - there is greater car control and sportier driving.
With VGR steering, during highway cruising or high-speed travelling, the steering angle is increased to make it less sensitive to small movements of the steering wheel, thus increasing driving stability.
Slalom and moose test in Putrajaya
A bunch of motoring writers were recently invited by Honda Malaysia to check out the VGR steering at the Putrajaya Recreational Airport.
We were provided with a standard HR-V to compare with the new RS variant.
The dynamic driving tests started with a braking session where we accelerated to 70kph and braked hard with the ABS (anti-lock braking system) activated.
This was followed by another sprint to 70kph before we performed a swerve and avoid manoeuvre or fast lane change, and also hard braking.
Next, there were slalom sessions on a 500 metre stretch - a high speed session where we steered the car around the cones at 50 to 60kph (cones were spaced wider apart) and also, a lower speed session at 20 to 30kph (cones were put closer to each other).
Finally, we finished with high speed lane changes or avoidance manoeuvres without braking at 70kph (called a moose test in Europe).
The new Continental UltraContact UC6 tyres sized 225/50 wrapped around 18-inch rims helped with better stability in handling and braking manoeuvres.
But the difference in the car equipped with VGR steering was very obvious especially during the slalom sessions and moose test - the RS variant definitely steers better, needed less steering effort and was easier to control in high-speed dynamic driving.
LaneWatch camera for RS variant
The new RS variant will also come with six airbags, a LaneWatch camera system and bigger 18-inch rims with 225/50 tyres.
The LaneWatch camera system is new to the HR-V range although it has been present for some time in the 2.0-litre and 2.4-litre Honda Accord, as well as the top variant of the Honda CR-V.
This uses a camera under the left wing mirror, and displays the view of the left lane on a display screen in the car whenever the left turn signal is engaged, thus providing better safety as blind spots are reduced and the driver gets a better viewpoint.
You can also activate the Lanewatch camera system by pushing the button on the right signal stalk.
READ MORE:
Honda HR-V RS previewed