PETALING JAYA: Why would a person want to get the latest Prius hybrid?
While Malaysians can only hope at this point, the world's best known petrol/electric hybrid from Toyota is all-around better and comes closer than ever in fulfilling its mission statement.
Here's 5 solid reasons why the new Prius is better than the old one.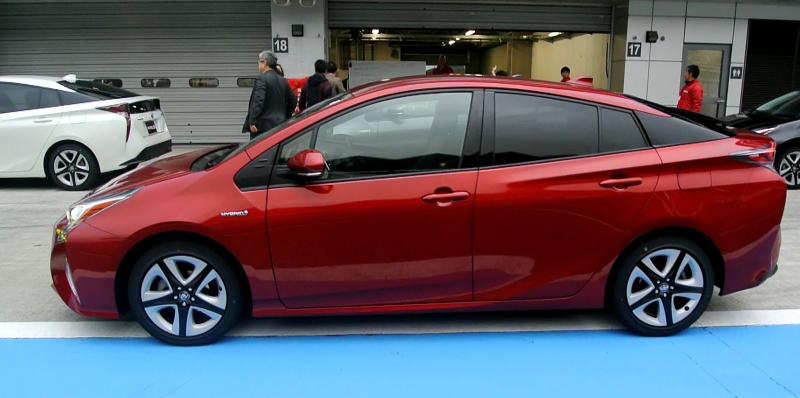 1. Bolder styling
With its radically designed head/tail lights and a wedge chiselled by a wind tunnel, the new Prius is possibly be one of Toyota's best looking production family car to-date.
2. Fun-to-drive
With a lower centre of gravity, a more responsive powertrain, sharper steering and a rear double wishbone suspension (
above
), the Prius doesn't drive like the hybrid of the past.
3. Better fuel efficiency
An re-engineered 1.8-litre VVT-i equipped Atkinson cycle petrol engine with reworked electrical drive components help contribute to a low fuel consumption of 40km per litre from the previous generation's 32.6 litre per litre.
4. Larger boot space
Clever thinking in moving the hybrid battery to below the rear passenger seats frees up the new Prius' boot space by 56 litres to a total of 502 litres.
5. Silent operator
More generous use of floor silencer, and noise absorption and insulation material keep the cabin of the Prius quiet.
READ ALSO
:
First drive of new Prius