Other than outright luxury, Mercedes-Benz also has the ability to allow its vehicles' sporty nature to emerge through its Mercedes-AMG performance arm - take for instance, the A 45, CLA 45 and the GLA 45 Edition 1. Here are our five takes.
1. Engine
With 1,991cc of displacement, the compact AMG performance range is undoubtedly a respectable piece of machinery that's now at the top of the turbocharged 2.0-litre food chain with an output of 360hp at 6,000rpm and 450Nm of toque from 2,250 to 5,000rpm.
2. Looks
Without doubt, these vehicles have been "dressed to kill" to showcase its athleticism with its large front intakes, front splitter, sideskirts, rear diffuser and large 19-inch wheels (20-inch for the GLA 45 Edition 1) that partially hides the red performance brake callipers and slotted cross-drilled brake discs.
3. Exhaust note
The boys at AMG have deemed it necessary to endow these vehicles with an undoubtedly evocative exhaust note that lines the senses during an engaging drive. Thanks to a throaty roar that's followed by the crackle and pop of the performance exhaust system, the drive is often elevated to a motorsport-like experience.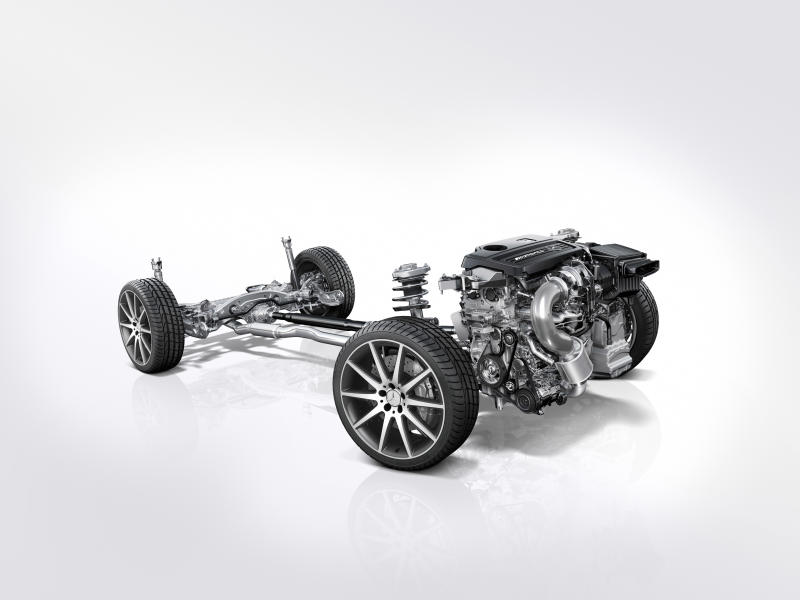 4. All-wheel-drive
With added power, the Mercedes-AMG compact series gets added traction with the 4MATIC all-wheel drive system that's capable of just front-wheel drive or 50:50 torque split between the front and rear wheels. Either way, it helps provide added assurance whether it's accelerating off the mark or providing a planted feel when being sling-shot around the corners while paired with AMG's sporty suspension system.
5. Dual-clutch transmission
To complete the experience, the seven-speed dual-clutch transmission is a smooth operator and provides drivers with quick abrupt shifts via paddle-shifters while seated in the light-weight electrically adjustable body-hugging Recaro semi-bucket seats with carbon fibre backing.