MOTEGI (Japan): Like any fully electric powered vehicle, the 2017 Honda Clarity Fuel Cell is a quiet and refined car to drive, as a bunch of Malaysian writers discovered during brief test drive sessions at a small test track in Twin Ring Motegi.
The Clarity Fuel Cell has a class-leading 650km driving range, based on Honda's internal tests.
However, unlike conventional electric cars which are powered by lithium-ion batteries which can be charged at home, Honda's third-generation fuel cell vehicle runs on liquid hydrogen which is used to produce electricity for the car's lithium-ion battery pack, with only water coming out from the exhaust pipe.
In the 2017 Clarity Fuel Cell, the fuel cell stack (which produces electric power from liquid hydrogen) is now 33 percent more compact with a 60 percent increase in power density compared to its predecessor, the Honda FCX Clarity.
The more compact fuel cell and integrated powertrain, now comparable in size to a V6 engine, fits entirely under the bonnet of the car, allowing for a more spacious cabin with seating for five occupants.
The complete fuel cell powertrain under the bonnet is comparable in size to Honda's latest 3.5-litre V6 petrol engine and transmission.
To give you an idea of its size, think of the D-segment Honda Accord.
So, there's a very spacious cabin, with lots of rear legroom and very good headroom for 1.7-metre adults like us.
However, like NGV (natural gas vehicle) cars in Malaysia, boot space is limited as the 2017 Clarity Fuel Cell has two tanks to store the liquid hydrogen - with a smaller 24-litre tank under the rear seats, and a bigger 117-litre tank behind them.
Refueling time is three to five minutes at a pressure of 70 MPa at a hydrogen refueling station.
A year ago in Japan, Honda started lease sales of the Clarity Fuel Cell - priced at 7,660,000 yen (RM283,000) - mainly to local governments and authorities.
In the United States, the Clarity Fuel Cell is offered for lease only in California where the state government has co-funded 62 hydrogen fueling station projects.
Many of these stations are currently open, and all funded station projects are due to be open for retail hydrogen sale to the public by 2020.
In Europe, the Clarity Fuel Cell is being trialled in limited numbers in UK and Denmark through the HyFIVE project.
The arrival of the new Clarity Fuel Cell in Europe is a key part of Honda's 'Electric Vision', announced at the 2017 Geneva Motor Show, which aims to have electrified powertrains in two thirds of its cars sold in Europe by 2025.
At Twin Ring Motegi, we had only two laps in the car on a small test track.
The 2017 Clarity Fuel Cell runs on low rolling-resistance Bridgestone ECOPIA EP160 tyres sized 235/45 R18.
The drive motor's maximum output is 174hp and maximum torque is 300Nm.
Like any electric car, there is no engine noise and vibrations and you also get instant maximum torque delivery, which means you accelerate very quickly from a standstill.
Real-time fuel cell power use shown by a glowing blue ball graphic on a digital display in front of the driver, and the blue ball becomes bigger or smaller according to the energy being discharged.
Capping the day for the writers at Twin Ring Motegi was a ferocious taxi ride in a Clarity Fuel Cell modified race car, where the instant maximum torque delivery of the car was emphasised.
2018 Clarity Plug-in Hybrid
We also had one lap on the test track in a trial unit of the 2018 Clarity Plug-in Hybrid electric vehicle (PHEV), which has earned the highest all-electric range rating among all midsize plug-in hybrids with its EPA (United States Environmental Protection Agency) range rating of 47 miles (76km) on a full charge.
The Clarity Plug-in Hybrid also received an EPA fuel economy rating of 2.6 litres per 100km.
For longer trips, the Clarity Plug-in Hybrid uses its 1.5-litre Atkinson cycle 4-cylinder engine to generate electricity and, under certain conditions, to act as a direct power source, resulting in an overall EPA driving range rating of 340 miles or 547km.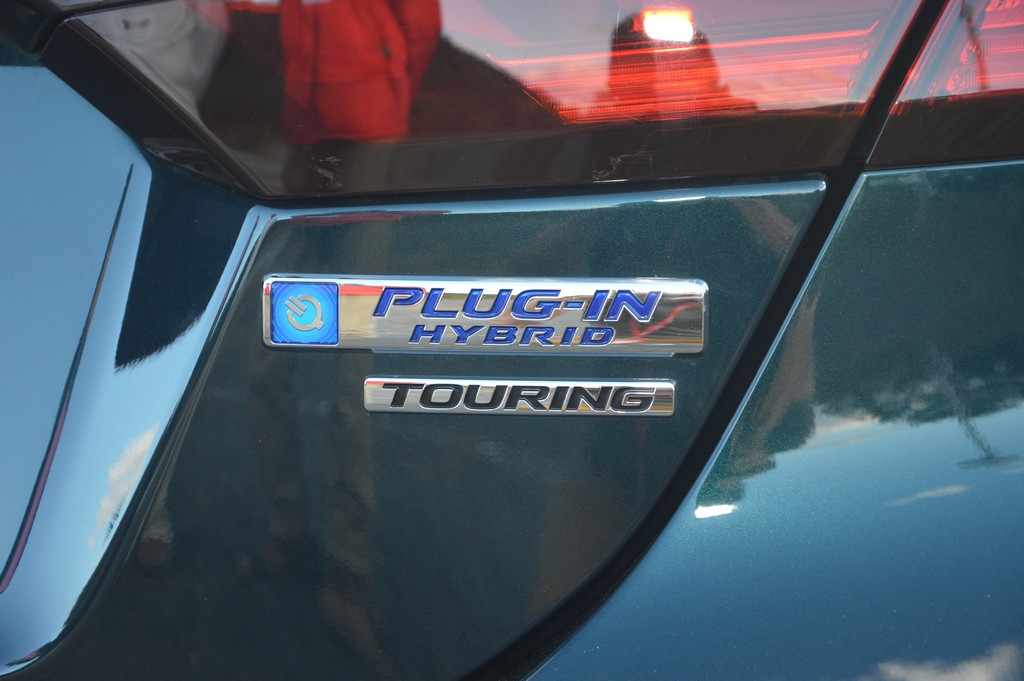 The vehicle's electromotive power comes from a 181-horsepower electric motor producing 314Nm of torque and drawing power from both the petrol engine and a 17-kilowatt hour (kWh) battery pack with a recharge time of just 2.5 hours at 240 volts.
The Clarity Plug-in Hybrid features three selectable modes – Normal, Econ and Sport.
A fourth mode – HV mode – is provided to maintain the battery's state of charge and can be selected in conjunction with Normal, Econ and Sport driving modes.
You can't tell a lot about the car from only one lap, but here's what we experienced from the trial unit.
The car started in EV (electric vehicle) mode before our Honda Motor minder pushed a button, and the combustion engine came alive.
However, the process was so seamless that we hardly felt the engine in operation - there was no judder or unpleasant vibrations.
Gallery: 2017 Honda Clarity Fuel Cell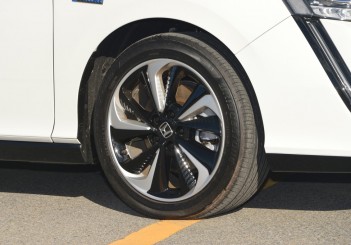 Gallery: 2018 Honda Clarity PHEV