Recently, the Geely Group held a familiarisation trip for a group of Malaysian media to its facilities in Shanghai and Hangzhou.
The Geely Boyue mid-sized SUV, which rivals the likes of the Honda CR-V, Mazda CX-5 and Nissan X-Trail, is expected to arrive in Malaysia in Proton guise, within the second half of 2018.
Two variants including a turbocharged model, are in the pipeline for production at Proton's plant in Tanjung Malim.
Launched in March 2016, it is a top seller for Geely with deliveries of over 20,000 units each month.
In the first half of 2016, more than 124,000 Boyue units were sold in China.
We had a quick test drive of the Boyue on a closed two-kilometre straight road in an industrial area near the Geely Automobile Research Institute (GRI) in Ningbo, and had an inkling why it is a popular choice for Chinese buyers.
The Boyue was designed in Gothenburg, tuned in the United Kingdom by Horiba Mira for better ride and handling, and features passive safety systems from Bosch.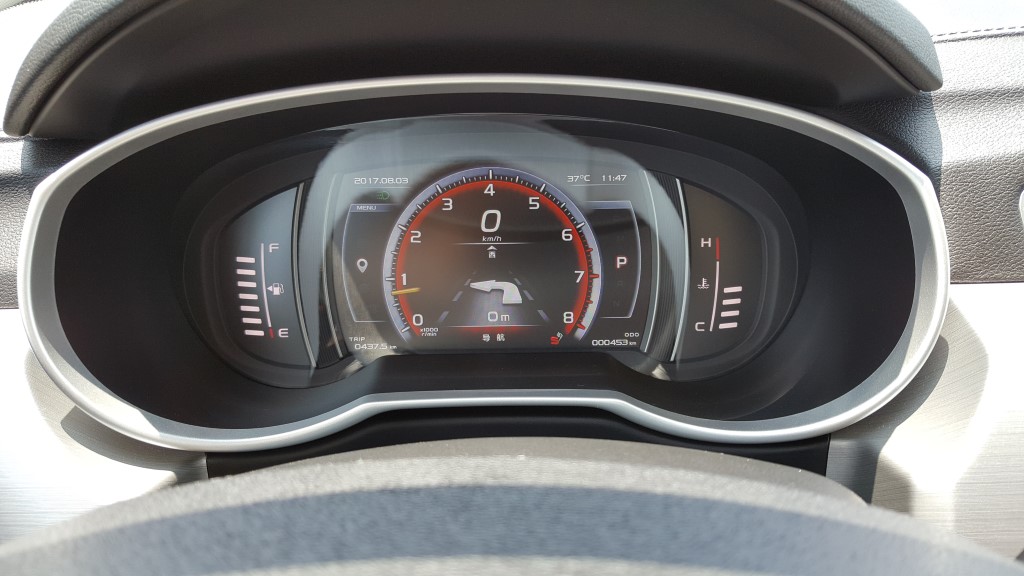 Our Boyue unit was a top-grade variant, featuring premium kit like high-quality leather seats, voice command, a digital meter display, Auto Hold, Electric Parking Brake and Hill-hold Assist and Hill Descent Assist.
The 5-seater Boyue has a 1.8-litre turbocharged 4-cylinder engine, mated to a smooth-shifting 6-speed automatic transmssion.
Acceleration is quick and smooth, with a powertrain that produces 184hp at 5,500pm and 285Nm at 1,500 to 4,000rpm.
Ride quality is very refined and compliant, even over bumpy patches on the road, and at speeds of 140kph, there wasn't much wind, engine, and road noise intrusion into the cabin.
It also came with voice command in Mandarin, which was quite user-friendly.
Our Geely escort activated voice command with a greeting, "Ni hao, Boyue (Hello, Boyue)".
Then he told the car, "Take me to KFC."
A list of six nearest KFC outlets is displayed on the touchscreen, and he said, "The second choice" whereupon turn-by-turn navigation is started.
It has a 60-litre fuel tank, and is fitted with an electronic power steering, all-round disc brakes and uses a front MacPherson strut suspension, and a multi-link rear.
The Boyue we drove was fitted with GitiComfort SUV520 tyres sized 225/60 R18.
We found plenty of leg and head room, and it measures 4,519mm (length); 1,831mm (width); 1,694mm (height) and 2,670mm (wheelbase).
Overall, the Boyue is quite a refined SUV with a smooth and responsive powertrain, a nicely designed interior and a clean dashboard layout, and a comfort-tuned suspension.
READ MORE:

Proton SUV based on Geely Boyue targeted for launch in H2 2018

Geely Auto: Carsifu visits Geely's Shanghai facilties

Geely group's remarkable rise via tech takeovers