COLORADO: At this year's 100th running of the Broadmoor Pikes Peak International Hill Climb, the American-built Acura NSX managed to clinch victory in its Time Attack 2 class.
The recently-launched NSX claimed its inaugural victory during its North American racing competition debut by racing up the 43,012m pinnacle of Pikes Peak, while powered by Acura's revolutionary three-motor Sport Hybrid Super-Handling All-Wheel Drive powertrain (Sport Hybrid SH-AWD).
Effectively the first electrified torque vectoring powertrain in the world of exotic sports cars, the NSx was added with additional safety equipment for the competition.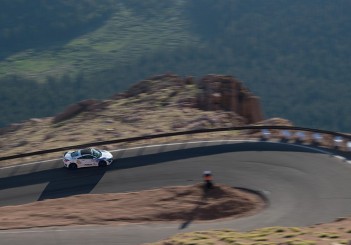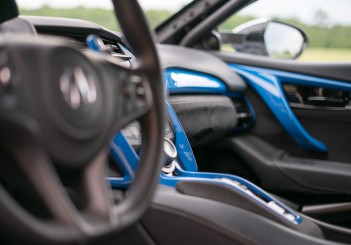 With the added weight, the NSX was able to negotiate the 20km course in a time of 10 minutes and 28.82 seconds to become the winner of its class.
The car was helmed by Nick Robinson - last year's reigning PP250 winner from the 2015 Pikes Peak International Hill Climb as well as North American R&D team member and engineer in charge of the next-generation supercar's dynamic performance.
"I'm incredibly happy to have won the Production Class with the new NSX!" Robinson reported. "The hard work the entire development team has put into the NSX over the past few years really paid off."
Two additional Acura vehicles - the NSX-inspired 4-Motor Acura electric vehicle (EV) concept driven by Tetsuya Yamano, and a modified Acura NSX driven by Robinson's brother - James Robinson, also campaigned in the race.
Yamano finished second in the Electric Modified class in the NSX-inspired EV posted a time of 9 minutes 6.015 seconds with an average speed of 127kph to become third fastest overall.
The Acura EV Concept's all-electric SH-AWD® powertrain boasts peak output three times the total system output of the CR-Z prototype that ran last year, featuring a world's first technology that enables four-wheel independent torque allocation.
"The performance of NSX in this year's race is a testament to Acura's Precision Crafted Performance DNA and will serve as a launching pad for future racing endeavors," said Acura Division vice president and general manager Jon Ikeda.