KUALA LUMPUR: The Audi A7 Sportback four-door coupe is priced at RM609,900 and powered by a new 3.0-litre TFSI engine with a mild hybrid system.
This MHEV (mild hybrid electric vehicle) uses a 48-volt primary electrical system.
A belt alternator starter (BAS) works together with a lithium-ion battery and achieves a recuperation performance of up to 12kW when braking.
At speeds between 55 and 160kph, the A7 Sportback can coast in freewheeling mode with the engine deactivated and then restarts itself via the BAS.
The start-stop function now activates at 22kph.
In real-world driving, the MHEV technology reduces fuel consumption by up to 0.7 liters per 100km .
Meanwhile, the V6 turbo engine paired with a seven-speed S tronic transmission, produces 335hp and 500Nm.
The four-door coupe sprints from 0 to 100kph in 5.3 seconds and its quattro drivetrain activates rear-wheel drive as needed.
As with the previous model, the rear end is tapered like that of a yacht.
The long luggage compartment lid terminates in a pronounced, curved lip from which an integrated spoiler extends automatically at 120kph.
Compared with the previous model, interior length has increased 21 millimeters, resulting in more rear knee room. Rear passengers also enjoy more head room.
Rear luggage compartment has 535 litres which increases to 1,390 litres with the rear seats folded down.
Features include a 10.1-inch upper touch display combined with MMI navigation plus, and a 8.6-inch lower touch display that provides access to the climate control system, comfort functions and text input.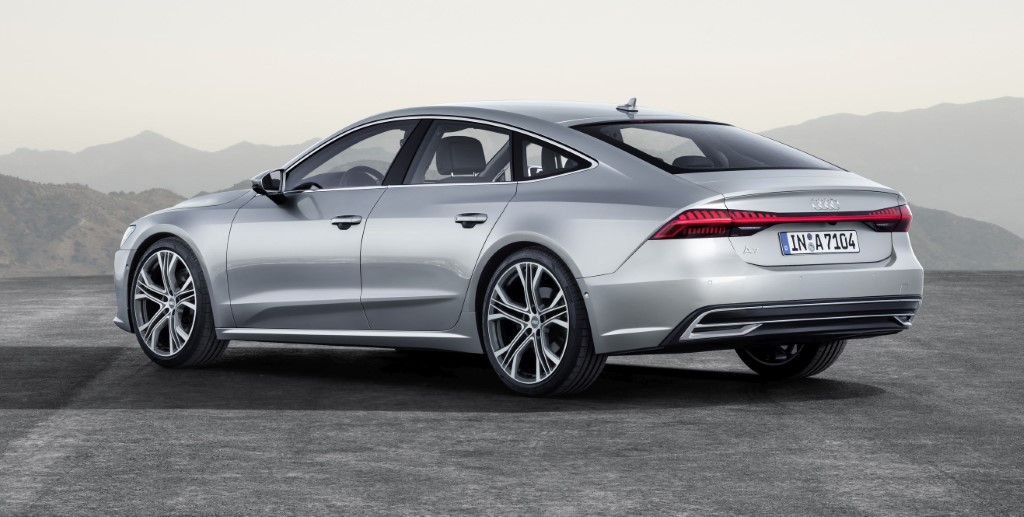 There are also the Audi virtual cockpit with a 12.3-inch display, and an MMI touch response operating system with haptic and acoustic feedback, head-up display, a Bang & Olufsen Premium audio system with 3D sound, and voice control.
Driving technologies include the dynamic-all-wheel steering and a new ECP (electronic chassis programme) – the central controller for the chassis – which make its even more agile, nimble and comfortable.
The suspension with damper control allows the driver to alter the driving character of the car through the Audi Drive Select system.