Munich.
 BMW Charging and MINI Charging are set to introduce their latest fifth-generation electrification kit.
Innovative charging solutions and digital services for easy and convenient home, workplace and public charging will be available to meet every customers' needs.
Home charging options have been expanded with the addition of the new BMW Flexible Fast Charger available for the first time for the iX3.
Thanks to an interchangeable adapter solution, the Flexible Fast Charger works with both domestic and industrial power outlets with a charging capacity of up to 11 kW.
The Flexible Fast Charger adjusts to the charging infrastructure available, at home or on the road.
The high-performance BMW Wallbox with a charging capacity of up to 22kW can be purchased as an additional option.
For customers who invoice their charging costs or want to integrate a wall box into their home energy management, BMW Charging offers the Smart Partner Wallbox with specific partners in each market. Wallbox functionality can be expanded through cloud services.
All charging solutions can be combined with a comprehensive installation package for a set price (as long as structural requirements are met).
A green electricity tariff is also included in the service.
For charging in public areas, the BMW and MINI Charging Card provides their drivers with access to one of the world's largest charging networks, with around 450,000 charging points.
This includes around 24,000 charging points in Germany alone and 160,000 across Europe.
Charging points are displayed in the navigation system and in the app to make it easier to plan "charging" stops.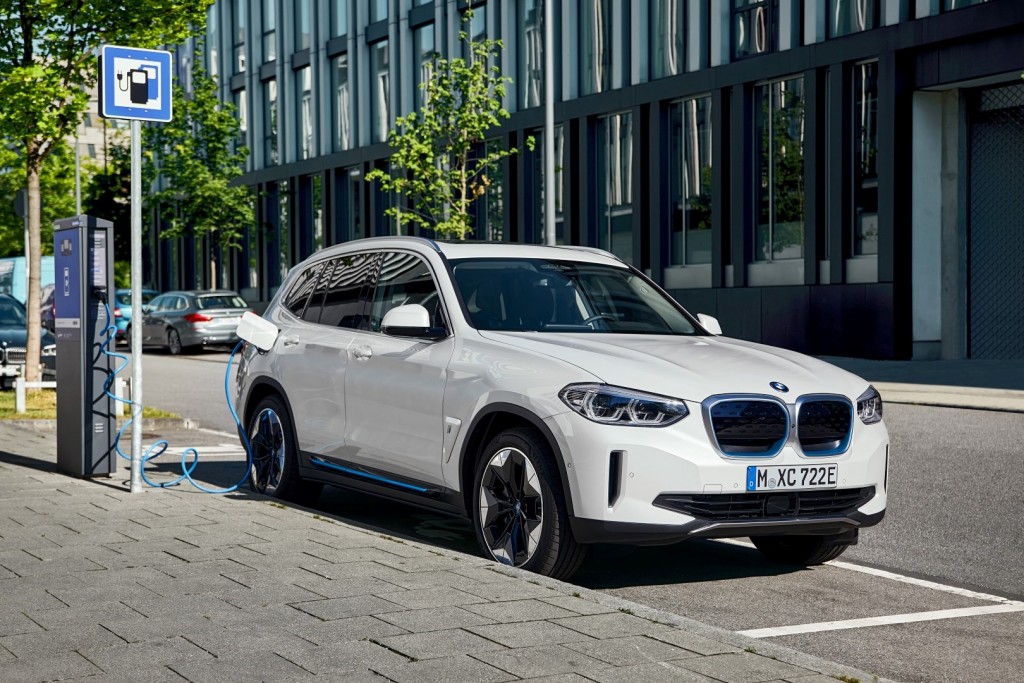 With the iX3 and subsequent models, customers receive the BMW Charging Card, including a one-year charging subscription with no basic fee, as well as a standardised charging cable that can be used at public charging posts across the European Union.
This equipment enables customers to use AC, DC and high-power charging posts across Europe at transparent, standardised and affordable prices.
BMW Charging includes high-power charging services offered by their partner, IONITY.
IONITY's high-power charging stations along motorways and main transport routes enable ultra-fast charging with a capacity of up to 350 kW at distances of approximately 120km apart.
This means a BMW iX3 can be quick-charged to 80% in 34 minutes.
Over 400 charging stations with a total of 2,000 charging points will be available by 2022.