KOTA KINABLAU: Two Isuzu models - the D-Max pick-up truck and mu-X sports utility vehicle - have set off for this year's tough Borneo Safari International Offroad Challenge 2017, the most recognised and the largest 4X4 rainforest competition in this part of the world.
The 27th edition of the challenge in Sabah runs from Oct 29 to Nov 5.
The three modified D-Max "Monsters" have been the ride for the Isuzu media team for four years since their introduction.
These vehicles have delivered outstanding performance in the jungle, resulting in the D-Max "Monster" declared Car of the Year twice in Borneo Safari.
Last year, Isuzu Malaysia entered the modified mu-X "Monster," a seven-seater SUV in the event and it overcame the tough weather and off-road conditions to be declared the Borneo Safari Car of the Year.
Isuzu Malaysia remains as the Diamond Sponsor for Borneo Safari 2017 and have been a sponsor for the last 11 years.
Sabah Four Wheel Drive Association president Faez Nordin thanked Isuzu Malaysia for their continuous support at the handover ceremony in Kota Kinabalu.
Isuzu Malaysia chief operating officer Masayuki Suzuki was present to hand over the company's sponsorship contribution to the Borneo Safari 2017 committee members.
"We at Isuzu Malaysia are proud to be able to participate again in this challenge as the diamond sponsor.
"The 4X4 motorsport has always been close to our hearts, and we hope to continue to support this international event for many years to come," he said.
This year's route will go through Kampung Lingan and Kampung Karamatoi before proceeding to the hardcore session for five days without respite to Kampung Mikik.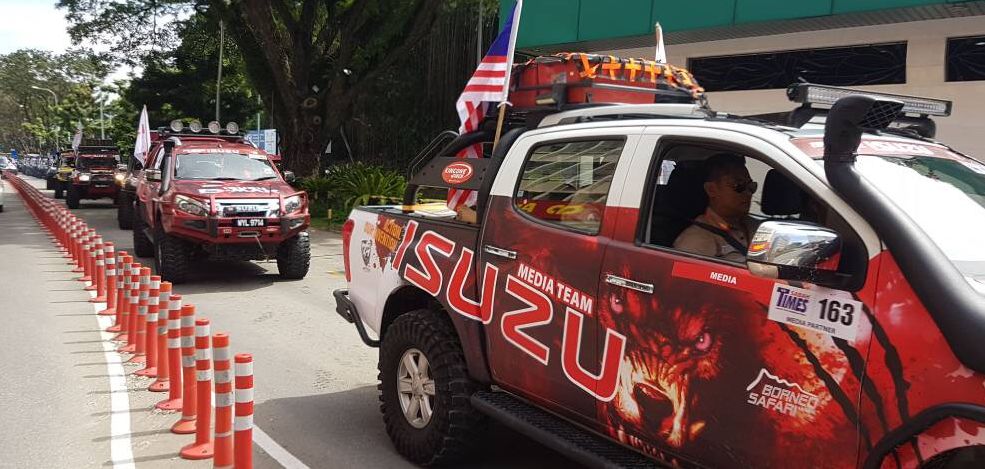 For details of Isuzu's range of vehicles, go to www.isuzu.net.my/pickup.