KUALA LUMPUR: Erbenol Lubricants, a new automotive lubricants brand in Malaysia, recently unveiled its range of products on Merdeka Day itself.
The launch was held at Pavilion Kuala Lumpur Shopping Centre where it was attended by the company's group director and team principal (Legacy Racing Team) Kelvin Liang.
"We are extremely proud to have adopted and developed such superior technology and products, as well as bringing it back to Malaysia," said Liang.
Also in attendance were Legacy Racing Team drivers Leona Chin and Tengku Djan Ley as well as dealers and other participants.
The products are touted to have been developed with the best formulation that can suit all ranges of vehicles from consumer to race cars after having conducted several months of research and development together with its partners.
Liang said that he is looking forward to working hand-in-hand with current dealers to serve the Malaysian market, as well as potential dealers who are interested in leading the brand overseas.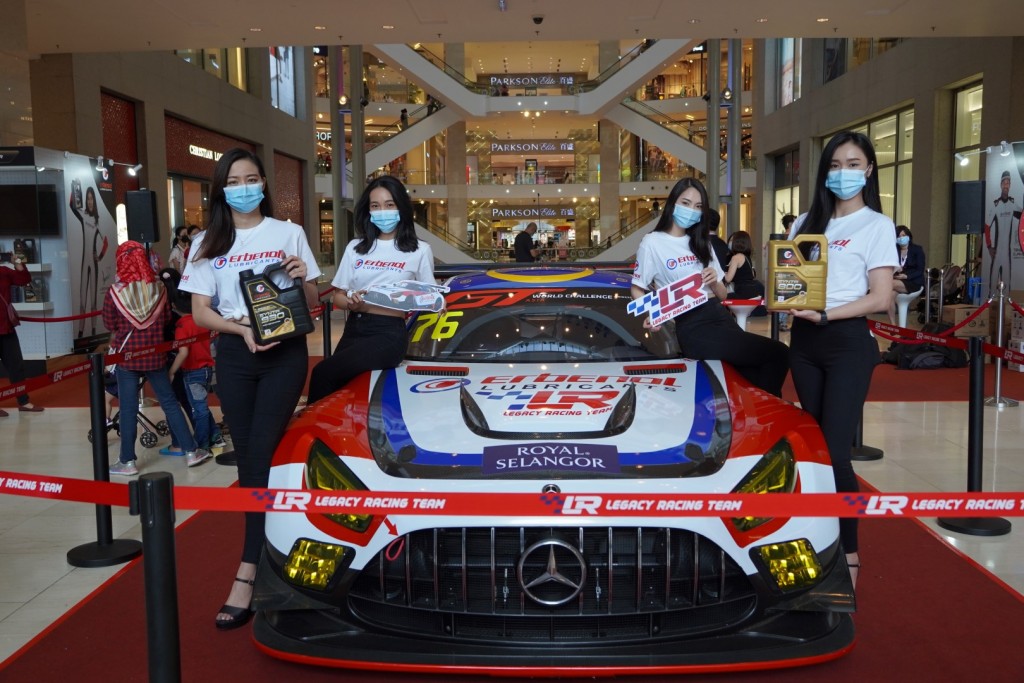 In conjunction with the launch and Merdeka Day Celebration, the company took the opportunity to showcase its latest sponsored Mercedes-AMG GT3 EVO race car worth RM2.5mil that's finished in a special Malaysia flag-themed livery for the upcoming 2020 GT World Challenge Asia race series.
The race series will kick off at the Sepang International Circuit (SIC) from Sept 11 to 13 before heading to the China Shanghai International Circuit (Oct 17 to 18), another location in China to be confirmed (Oct 31 to Nov 1) and finally back to SIC (Dec 5 to 6).
The first and only Mercedes-AMG GT3 EVO race car in Malaysia will be displayed at the Pavilion Kuala Lumpur Shopping Centre from now until Sept 13.