Unbeknownst to many non-Japanese, the Toyota brand which is world famous for its range of cars, started out developing looms and textile machines in Nagoya around 1911.
Started by the great grandfather of present Toyota Motor Corp president Akio Toyoda, Sakichi Toyoda reached a new high in 1924 when he perfected the non-stop shuttle-change automatic loom Type G, which was considered the most advanced of its type in the world at that time.
Two years later, Sakichi started the mass production of the Type G automatic loom.
In 1935, his son Kiichiro Toyoda, diversified the textile machinery business to include automobile manufacturing which was emerging in Japan.
Being the city where Toyota Motor Corp has its headquarters and many of its key factories, Nagoya is also home to three Toyota automobile museums.
Toyota Commemorative Museum of Industry and Technology
Established on June 11, 1994 on the 100th anniversary of the birth of Kiichiro, the museum was set up inside the factory complex which used to manufacture Toyoda's textile machines.
Items exhibited are extensive and divided into the textile machinery and automotive sections.
The textile machinery section comes with an introduction into Sakichi's history, and items as such early hand-powered spinning to industrial-size fabric making equipment, including the Type G automatic loom.
The automotive section, meanwhile, tells about Kiichiro's entry into the car industry after gathering information about "horseless carriages" in the US and Europe.
Kiichiro and his team even took apart a 1933 Chevrolet car to study it when they were working to develop a prototype.
At the end, they succeeded in building Toyota's first prototype called Model A1 which would go into production as the AA sedan.
Other exhibits include tools, equipment and techniques used in Toyota's early manufacturing years as well as live demonstration of the company's current production line using robotic technology.
Admission fee: 500 yen (adults), 200-300 yen (children)
Toyota Kaikan Museum
Located in Toyota's Honsha plant vicinity in Toyota headquarters, this museum comes with many interactive displays to educate children as well as adults on Toyota's approach to car making.
The exhibits also provide a look into Toyota's emphasis on efficient production processes, vehicular safety, and eco-friendly and sustainable motoring initiatives.
Making the displays more interesting are the several cutaway models which allow visitors to see the inner workings of vehicles and engines to better understand what made them "tick."
Admission: Free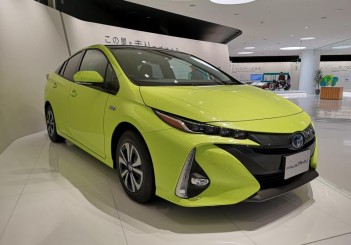 Toyota Automobile Museum
The name of this museum can be a bit misleading as it has more non-Toyota vehicles on display than Toyota's.
Showcasing the world's automotive history and related-culture from 1890s to the late 20th century, the museum even has samples of car brands which are rarely heard of now such as Horch, Morgan, Messerschmitt, Oldsmobile and Packard to name a few.
Besides some 140 vintage and classic cars, the multi-level museum also exhibits around 4,000 historic posters, brochures, badgings, toys and books of cars.
Hardcore car fans should be prepared to spend hours in this museum located in Nagakute near Nagoya.
Admission fee: 1,000 yen (adults), 400-600 yen (children)