SEOUL: Hyundai has unveiled the new Elantra on its home turf.
The latest Elantra aims to build on the model's proud heritage while setting new standards as a world-class compact-size sedan.
The new model is 20mm longer and 25mm wider than the previous-generation Elantra, delivering a spacious interior comparable with that of the segment above. The body structure has been designed to boost durability and rigidity, incorporating 32% more advanced high-strength steel compared to the original Elantra.
The new car also takes a leap forward with a number of class-leading convenience and safety features. An Integrated Memory Seat (IMS) enhances driver comfort, while Smart Trunk allows easy loading as it opens automatically when the Smart key-holder approaches. In addition, new class-leading suite of safety technologies includes Autonomous Emergency Braking (AEB), High Beam Assist (HBA), Blind Spot Detection (BSD) and Rear Cross Traffic Alert (RCTA).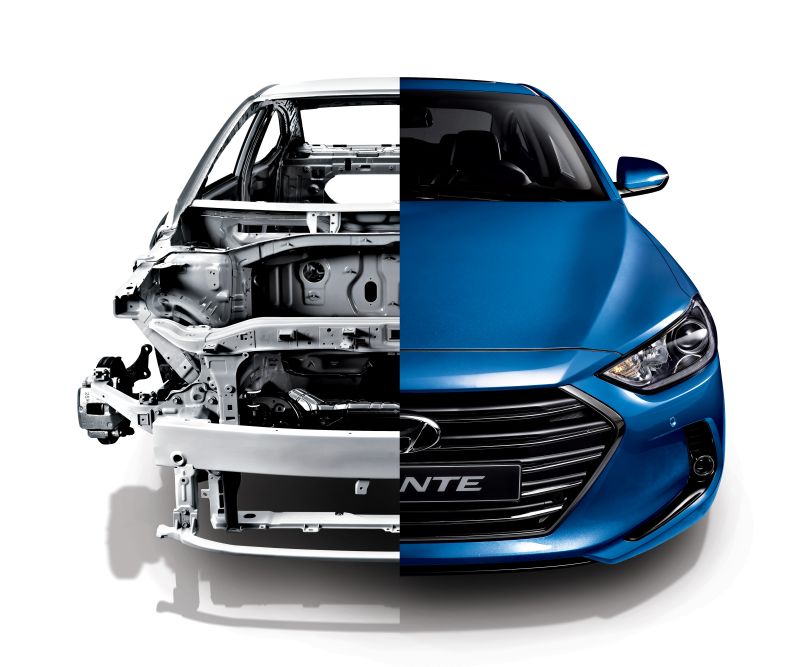 For added refinement, the Elantra's Harman audio system delivers high sound quality, with eight speakers accompanying an amplifier, located in the front-centre rear package tray and in the front doors. To enhance acoustic enjoyment, a pair of front door-mounted tweeters joins each speaker located in every door.
Hyundai said its engineers have developed efficient and effective powertrains to deliver better performance for the Elantra. As a result, the new model boasts usable low and mid-range torque that provides high drivability in most driving conditions, through either the manual or automatic gearboxes. All of these powertrain options offer high fuel efficiency and low exhaust emissions.
The Elantra is now available in a wider range of engine and transmission options to better meet the requirements and preferences of customers.
A Nu 2.0 MPi Atkinson engine promises high drivability in most driving conditions to meet the needs of customers who prefer high performance. With maximum horsepower of 147hp and torque of 180Nm, the Elantra achieved strong performance comparable to that of the midsize sedan segment. Engine options are diesel 1.6 VGT, 1.6 GDi and 2.0 MPi Atkinson for the Korean market but they may vary depending on each market.
The car comes with a choice of six-speed automatic, six-speed manual, seven-speed double clutch transmission, which is available only for the diesel 1.6 VGT engine.
Moreover, a 0.27Cd of air resistance coefficient, the highest in the segment, was achieved by applying design elements that enhance aerodynamics. The wheel air curtain minimised the air twisting around the wheel area during driving. Additional applications of bumper ribs and undercover underneath the Elantra improved aerodynamics and optimised the under-body structure, showing improvements from the previous design.
The Elantra name was first introduced more than 25 years ago and has sold more than 10 million units in that time. It is sold as the Avante in South Korea. Each of the previous five generations of the car have contributed to its rising popularity and today it remains one of Hyundai's best-selling models.
The compact sedan's power output, fuel-efficiency, comfort and safety features have all been upgraded, with extensive use of new technology to set a higher standard of refinement in the segment.
Hyundai Motor is expecting sales of around 50,000 units this year in South Korea, with ambitions to deliver 700,000 units globally to customers next year.