KUALA LUMPUR: Having built a solid reputation as one of the toughest and most capable off-road vehicles in the annual Borneo Safari off-road challenge, the Isuzu D-Max nameplate has impressed with its tenacious off-roading ability in one of the toughest and most extreme events in the region.
The latest Isuzu D-Max pick-up with its Blue Power 1.9-litre engine continued the tradition and proved its mettle by successfully negotiating the tough terrain in the seven-day event and picking up the organiser's Special Award, recognising its remarkable off-roading capabilities.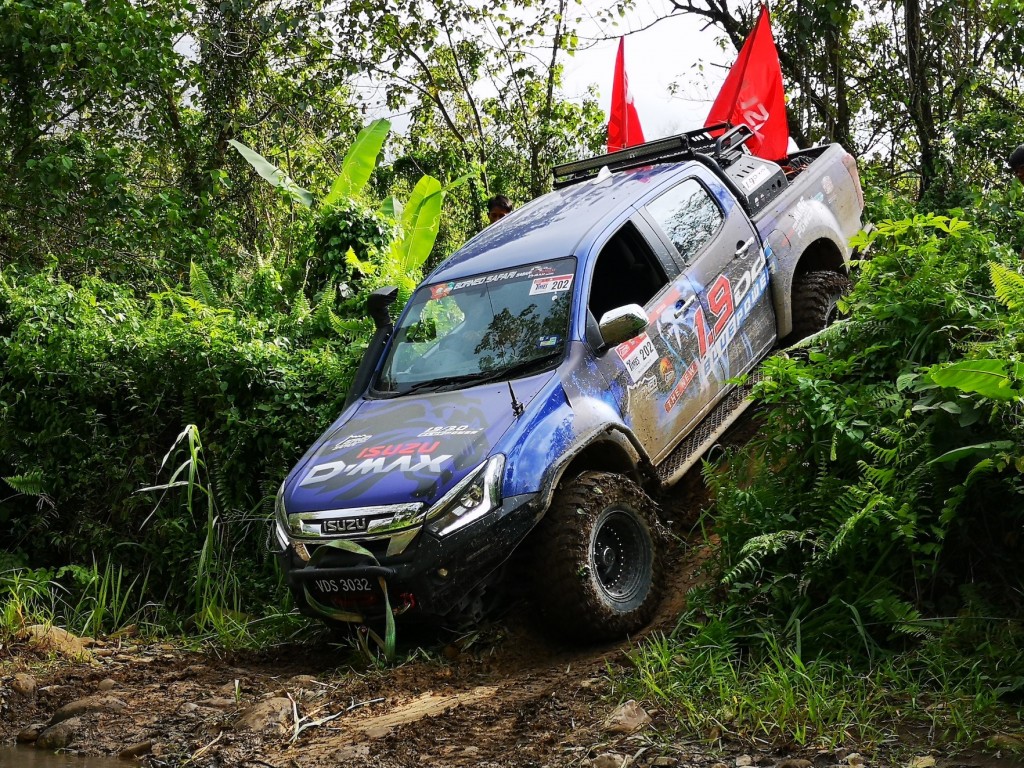 Fresh from its launch only a month earlier, the new D-Max 1.9-litre that entered the event barely clocked 200km on its odometer before it was driven in earnest into the jungles of Sabah as a media support vehicle for the grueling event that began and ended in Kota Kinabalu recently.
The 'Blue Monster' was virtually stock standard save for a few additions to make it more suited to the terrain including a body lift to fit the mud terrain tyres, long travel shock absorbers, snorkel, winch and heavy duty guards to protect the vehicle from the extreme elements faced in the jungles.
"Off-road enthusiasts understand that strong and balanced power delivery is vital when tackling extremes in the jungle. With its impressive power delivery perfectly matched to its new 6-speed gearbox, the new 1.9-litre Blue Power D-Max simply showed its pedigree and dispelled any notion about the capability of its diminutive engine displacement," said Isuzu Malaysia chief operating officer Masayuki Suzuki.
The new D-Max 1.9-litre variant features a revolutionary 1,898cc engine that utilises state-of-the-art design and manufacture to develop improved engine performance and durability.
It has lighter moving components and more finely-honed parts to reduce friction thereby lessening stress on individual parts.
Its new Variable Geometry System (VGS) turbocharger system also improves engine response particularly at low RPM to give drivers improved engine response from very low in the rev range and this translates to better performance both for on and off-road driving.
The 'Blue Monster' joined 'Red Monster', 'White Monster' and 'Black Monster' as part of Isuzu Malaysia's commitment as the event's Diamond Sponsor. Members of the media drove the vehicles to get close to the heart of the action in this year's event which has been organised annually since 1991.
Isuzu Malaysia has been a keen supporter of Borneo Safari, furnishing it with its dependable D-Max pick-up trucks for the last 13 years.