LONDON: McLaren Automotive has announced two new track-dedicated models of the recently-launched Sports Series: the 570S GT4 and the 570S Sprint.
The track-only 570S GT4 shares the carbon fibre MonoCell II chassis architecture with the other models in the Sports Series. This marks the first time the technology has been made available in the GT4 category, and the race-derived material is of clear benefit with inherent strength and light weight.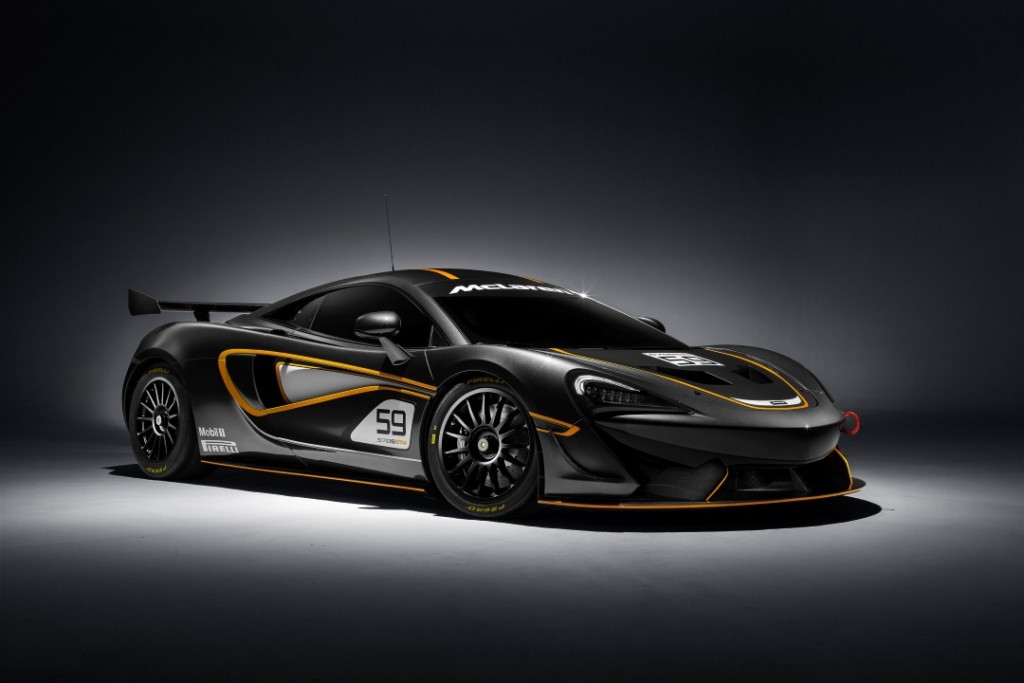 The 570S GT4 features a unique aerodynamic package which includes a GT4-specification high level rear wing, mounted on aluminium pylons, a larger front splitter and reprofiled floor assembly.
It has a McLaren designed and developed 3.8-litre twin turbo V8 M838TE engine, mated to a seven-speed seamless shift gearbox, transferring power to the track via the rear wheels.
Developed in conjunction with McLaren GT – the motorsport division of McLaren Automotive – and GT racing specialists, CRS GT Limited, the 570S GT4 will now enter an intensive season-long development programme in the British GT championship.
McLaren GT and CRS GT Limited will work with recently confirmed customer team Black Bull Ecurie Ecosse, with the 570S GT4 competing in the full nine round calendar, including the famous Spa-Francorchamps.
The programme will be a rigorous testing schedule in live race environments.
The 570S Sprint, which will be revealed in the coming weeks, will be dedicated for private trackdays and is therefore unrestricted by racing regulations.
However, 570S Sprint owners will be able to upgrade to GT4 specification.
Mike Flewitt, Chief Executive Officer, McLaren Automotive explained: 'As with road-going models wearing a McLaren badge, the 570S GT4 and 570S Sprint models are about being an engaging and exciting drive. The 570S GT4 is doing the same in the motorsport world, and will bring the opportunity to own and race a McLaren – previously limited to a very small number of people – to a much wider group."