MILAN: For all things MINI, this year's Salone del Mobile event in Milan is featuring a joint living concept between the iconic British carmaker and London-based architects Studiomama.
On a surface area of just a few square metres, the third installation has been created to reflect the automotive brand's "creative use of space" as its core principal.
"MINI LIVING provides creative solutions for collaborative urban living – on a small footprint but offering many possibilities and a high degree of flexibility," explains MINI head brand strategy and business innovation Esther Bahne.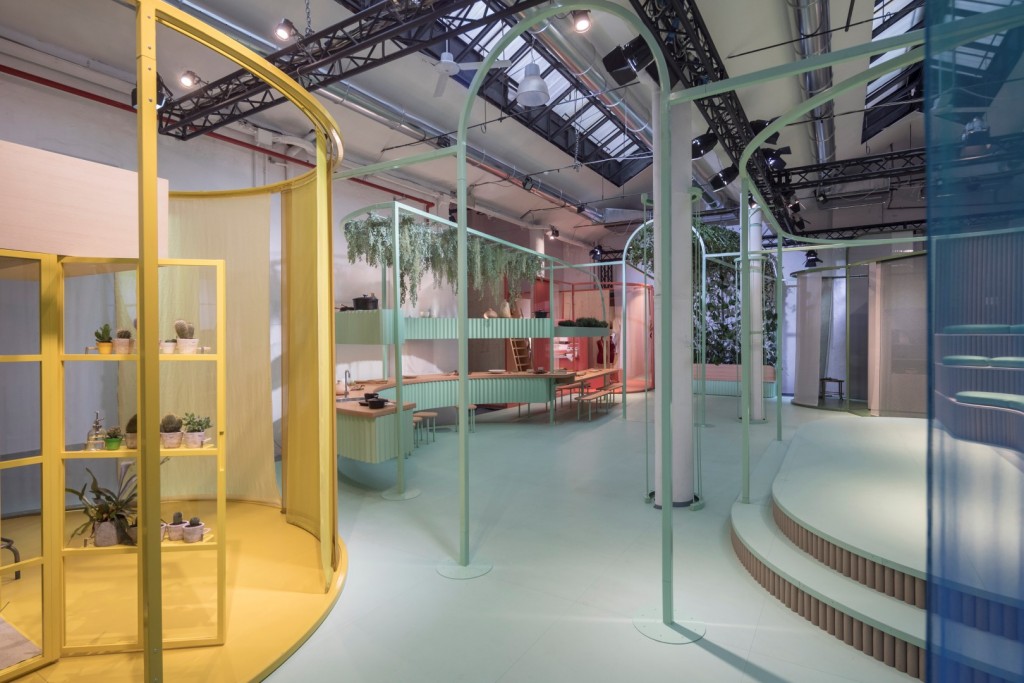 "Our first large hub, containing over 50 apartments and communal/public spaces on an area twice the size again is currently being constructed in Shanghai. As with BUILT BY ALL, the residents are co-creators of their space," she added.
The concept adds the principal of participation to the underlying themes of MINI LIVING, involving creative use of a small living area, publicly accessible space and the reciprocity of private and communal living.
"Today's standardised housing market is limited in its ability to meet the requirements of the individual," said MINI LIVING creative lead Oke Hauser.
"So MINI LIVING – BUILT BY ALL turns people into active creators and puts them at the heart of the design process. We believe that ultimately the quality of a living space is determined by how well the residents identify with their home."
Visitors to Design Week can explore the benefits of MINI LIVING for residents in the future and moving beyond the installation, they can become creators themselves in the FACTORY OF IDEAS.
In keeping with the idea of participative architecture, visitors have the opportunity to create their own visions of urban living spaces in the form of small conceptual models.
These will be displayed on a Wall of Fame over the course of the installation - viewed as a single entity, and they symbolise a constantly expanding micro-neighbourhood.
This year's MINI LIVING installation is located in a connecting room at the Zona Tortona complex where visitors, some of who will be architects, can experience the full-size realisation of four different living space concepts designed in collaboration with Studiomama.
Covering a surface area of just 15-20 square metres, but on very different floor plans and in different forms, colours and materials, are four contrasting living units.
The approach underpinning the design allows each unit to express the individual personalities of their residents at the same time as underscoring the concept's variety and scope.
The living units are embedded in a shared space incorporating functions such as a communal kitchen, fitness area and atrium.
The installation adopts existing structures such as pillars and struts, as well as complements them with additional functionalities.
The result is a standalone, living micro-neighbourhood in an old factory hall.
The installation highlights that even the inside of an empty building can be used to enrich the future of urban architecture and demonstrates how unused warehouses, abandoned shopping centres and offices can be transformed into potential living spaces.
The installation will be on show during the Salone del Mobile at Via Tortona 32 in Milan, Italy from April 17 to 22.