VIENNA: Austrian motorbike and track day car builder KTM seems to have the Midas touch.
The industry as a whole is reporting improved sales, even in saturated and mature markets like Europe, but KTM's results - a 20% jump in global sales - really made a statement and the company is about to make another equally bold statement with the launch of its first road-going electric bike.
"The entire motorcycle industry is in a positive, forward-looking position," said Arno Ebner, KTM's head of electronics. He puts KTM's success down to having "The right product, at the right time in the right places - on a high quality level and on a global scale."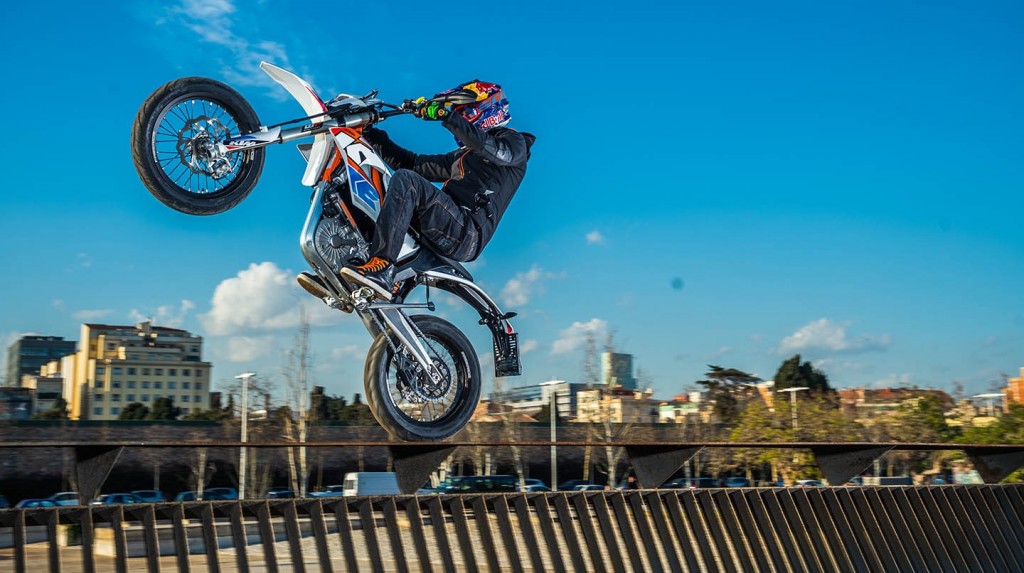 The company has built its reputation on bikes that are the most powerful, fastest or most intimidating in their segments, and although Ebner said that in general, KTM owners are "performance oriented," the company is also at the forefront of the e-bike revolution.
Yet even here, in a segment associated with short-distance commutes in traffic and machines styled to look like scooters, KTM used the same approach - extreme performance - to launch its initial battery-powered bikes the Freeride E range of competition-level dirt bikes whose batteries offer benefits, rather than limitations.
"Our electric motorcycles have really good performance in terms of the engine power and vehicle acceleration," said Ebner.
"On proper off-road tracks is it possible to ride even faster with the KTM Freeride E SX than with comparable motorcycles with internal combustion engines."
They also offer greater control as there are no gear changes needed, there is less vibration and no distracting, tiring engine noise.
So much so that the company feels that the time is right for a road-going e-bike and is this year launching the Freeride E-SM, a motorcycle the company's head of R&D, Phillipp Habsburg calls "a true Sportmotorcycle which makes a lot sense to be used as Sprintbike in urban areas - and it should be the coolest bike in the parking spot."
The bike takes 90 minutes to charge (50 minutes for an 80% charge), offers 22hp and 42Nm of torque, yet weighs just 108kg and in terms of range, KTM measures distance in time. The Freeride E-SM should offer even the keenest of riders an hour of power.
Does that mean that 2015 is going to be a seminal year for battery-powered motorcycles? Ebner concedes that it's still too early, despite the clear benefits the bikes can offer. "The KTM Freeride E SM is faster than scooters or other conventional motorcycles. But there is still a big challenge for e-mobility; the price for a safe and reliable battery technology is still high."
But as well as bringing down or stabilising costs, usable range also needs to improve, but that is already happening. "We think that is it possible to increase the battery capacity for 50% in the next 2-3 years, at the same size and weight," said Ebner.
Each improvement will bring down prices but will also mean that a battery-powered bike becomes a suitable alternative for other types of motorcycle such as adventure bikes, tourers and cruisers, where range is as important as acceleration, as well as dirt bikes and scramblers, sportsbikes and scooters.