KUALA LUMPUR: Renault, through its sole franchise holder in Malaysia TC Euro Cars (TCEC), has updated its Renault Subscription and strengthen its E-Store offerings.
Through a virtual media update event, the company announced an expansion of its Renault Subscription Trial Plan and have altered its Subscription Fixed and Switch plans before adding attractive deals for its vehicles purchased via its
E-Store
.
Subscription and Renault E-Store
With social distancing in place due to the coronavirus (Covid-19) pandemic, the company has updated and expanded its offerings with affordability and flexibility in mind regardless if its for long or short-term usage.
The Renault Subscription Trial plan is now available at all of its showrooms nationwide, after having started with the Captur at RM399 per week, and customers are now able to sign up unlimited times compared to the previous one-time-only offer.
This is to bring affordability to the mix due to the current Movement Control Order (MCO) which started on March 18 and is currently due to end on May 13.
The Renault Subscription Fixed and Switch Plans
The Fixed Plan has been adjusted to now include the Captur and Koleos models into the three-year plan which previously only offered the Megane R.S. 280 Cup.
While all monthly rates under the Fixed Plan are still inclusive of road tax, insurance, regular servicing costs and an annual mileage cap of 20,000km, with the new updates, customers can now top-up for a total 40,000km, instead of the previous 30,000km.
The update also includes the Renault Subscription Switch Plan which now offers the Captur Trophy at RM1,999 per month while the Switch Prime plan now offers the Koleos at RM3,199 per month.
Under this new Prime Plan, customers will have two months of Renault family access.
Both Switch Plans continue to offer all-inclusive costs and flexibility with no mileage cap, wear and tear coverage and the option to cancel at any time with no penalties.
For affordability, the cost can be included in the monthly fee across the subscription duration instead of a one-lump-sum payment.
The Renault Subscription offerings now include Subscription Trial, Fixed and Switch plans as well as the recently launched Pre-Owned Captur Subscription.
The Pre-Owned Captur Subscription was launched on Renault E-Store and Shopee on April 22 and managed to garner more than 100 paid bookings within three days.
Online Exclusive Deals via Renault E-Store
With the Renault E-Store launched in February, it has allowed for greater savings to be experienced by budding owners.
Customers who purchase a new Renault vehicle online via the E-Store from now to May 31 will receive rebates in the form of instalments for six months.
Other online exclusives for new customers include free five-year or 100,000km service and trade-in rewards worth up to RM8,000.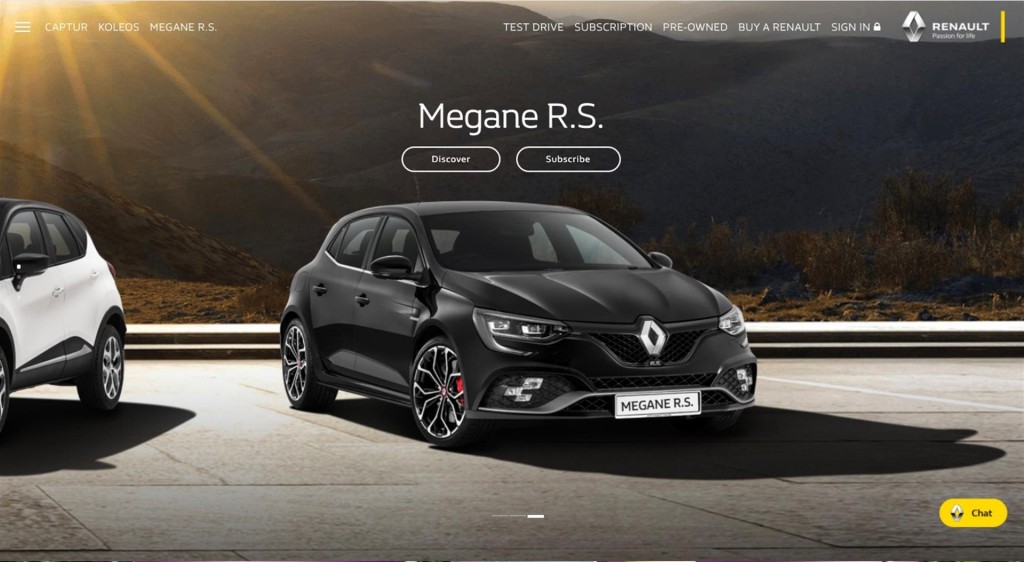 Customers who choose to Subscribe to a new Renault via the Fixed or Switch plan will enjoy a one-month free subscription.
Opting for the Pre-Owned Captur Subscription plan will have customers enjoy a 50% discount for the first six months of their subscription fee.
Regarding maintenance, the company's Easy Life programme will help to provide a seamless end-to-end purchase or subscription process online via the E-Store - from arranging for test drives to taking delivery of the vehicle.
Door-to-door services will be provided for customers who are able to request for delivery of their purchased or subscribed vehicles as well as pick-up and drop-off for serviced vehicles, through online bookings via the e-store (available within Klang Valley).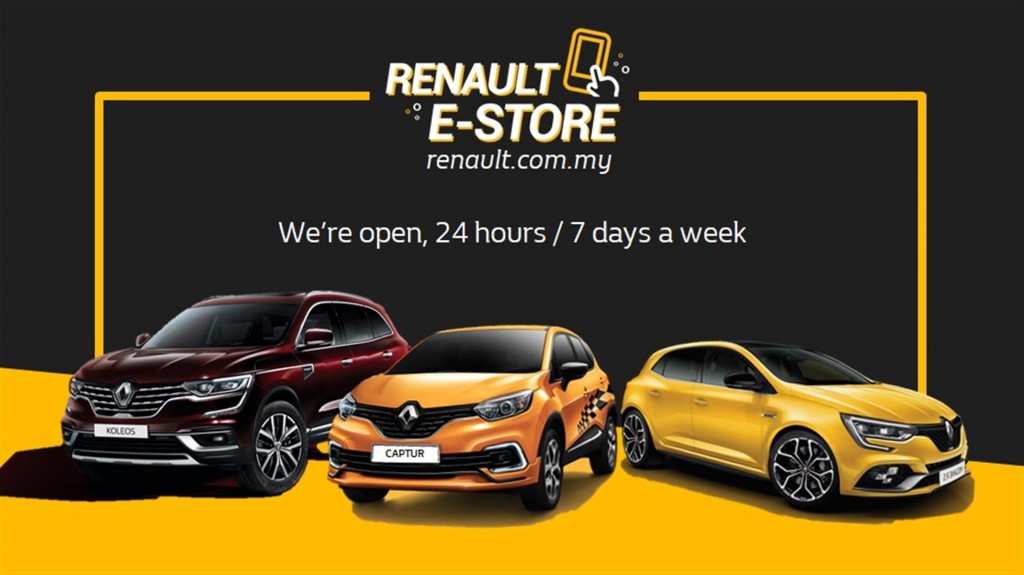 Other promotions include a 25% discount on tyres (inclusive of balancing) and a 10% discount for vehicle batteries.
An extended warranty will be provided for customers who need additional time to catch up on their servicing needs and extended operating hours for the service centres once the MCO is lifted
The company also took the opportunity to announce an upcoming new app for Renault Subscription for customers that's due to launch in June.
The app is touted to help to customers better manage their Subscription vehicle with key functions that include a Vehicle Dashboard, Location Tracking, Locking / Unlocking function, trip history, car sharing, reminders, emergency calls and Bluetooth connectivity.
Full functionality will be shared with customers closer to its launch date.
To put customers first, the company has also created its Digital Engagement Team that will handle customer relations via personal call assistants to ensure coordination and follow-ups.
"Digital transformation is now key for businesses and brands to stay relevant in an ever more competitive landscape and with the current pandemic and MCO, digital-first has been accelerated and we believe we are headed towards the right direction by future-proofing our business," said TCEC chief executive officer Wong Hoe Mun.