SHANGHAI: Shanghai Automotive Industry Corp (SAIC) has big plans to grow its self-owned commercial vehicle marque Maxus beyond the gigantic China market.
In Malaysia, SAIC Motor has a partnership with the Weststar Group which has been selling Maxus V80 vans and more recently, the China-built G10, a 10-seater premium multi-purpose vehicle (MPV) priced at RM137,888 on-the-road.
The Torino-designed G10 has been a hit with sales of over 600 units to date.
The G10, billed as the ultimate people mover, is powered by a 2.0-litre petrol turbocharged engine with direct injection and 225hp and 345Nm, mated to a ZF-sourced six-speed automatic transmission with manual mode.
SAIC Motor Corp Ltd is the leading automaker in China, thanks to its joint ventures with Volkswagen and General Motors.
Last year, SAIC Motor sold a staggering 6.49 million vehicles.
SAIC Motor Technology Centre in Anting
On a recent media familiarisation trip, journalists paid an eye-opening visit to SAIC Motor's Technology Centre in Anting, Shanghai.
The massive research and development site includes facilities for automotive design, prototype trial-manufacturing and powertrain laboratories for alternative energy vehicles such as fuel cell and hybrids.
Journalists were shown simulators for safety systems such as Automatic Emergency Braking (AEB) and Forward Collision Warning (FCW), and were told that these technologies were developed in collaboration with Jilin University.
The camera systems and software were sourced from Mobileye, a global leader in the development of vision technology for Advanced Driver Assistance Systems (ADAS) and autonomous driving.
This was followed by a visit to a huge hangar-like building, where crash tests are done for Roewe, MG and Maxus vehicles before the new models are sent for New Car Assessment Programme (NCAP) safety testing.
It was akin to a movie set with a recreation of a typical urban street scene, complete with inflatable replica cars and life-size cardboard cutouts of trees and pedestrians, shoppers, street sweepers and even a policewoman.
SAIC Motor engineers also conducted a demonstration of the impact on the legs of a pedestrian, in a vehicle collision at speeds of up to 40kph.
Another impressive facility was the thermal wind tunnel, where vehicles are tested under extreme conditions.
Here, temperatures can reach a bone-freezing minus 40 degrees Celsius or even up to a scorching 60 degrees Celsius, and air speeds up to 300kph.
"We can simulate snow and rain conditions, and test for various humidity levels. We regularly do tests simulating high temperatures in the Middle East market, and extremely cold temperatures in North China," said a SAIC Motor spokesperson.
Next, it was a visit to the powertrain test and development laboratory where calibration, combustion, performance, fuel consumption and emissions tests are conducted.
We were told that this is where development is continuously done for the group's powertrains and engine family - 1.0 litre to 2.0 turbocharged engines, 6-speed dual-clutch transmissions and hybrid technology.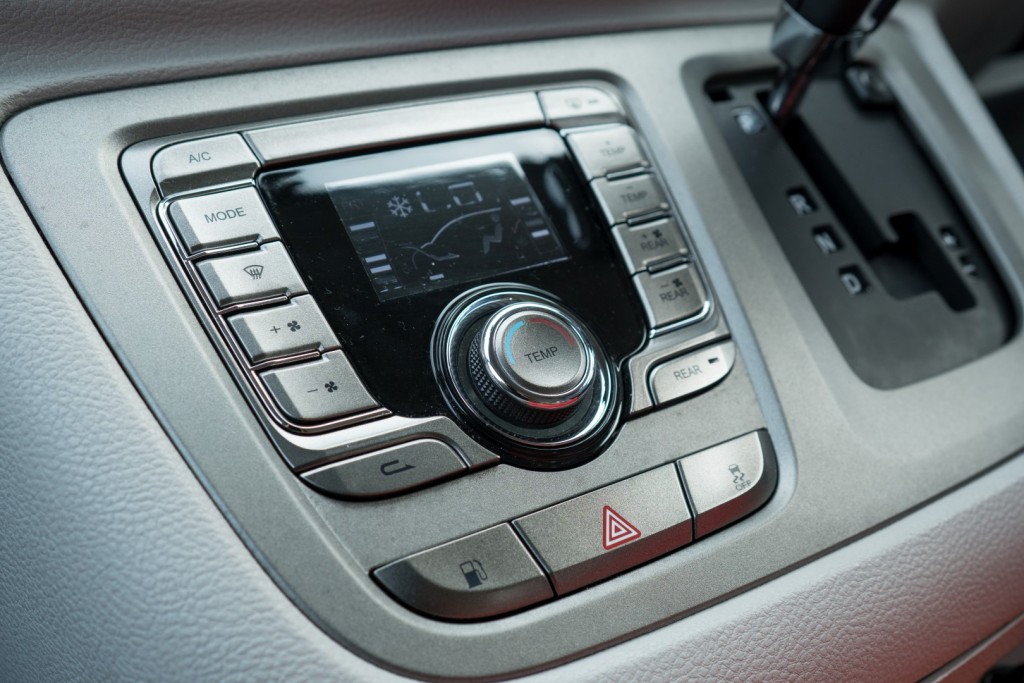 Another building houses the group's test facilities for NVH (noise, vibration, harshness), acoustics, chassis, vehicle insulation, brake and steering systems.
Journalists were shown massive rigs and vibrating test equipment on which dampers and suspension systems are put through extreme durability testing, under a range of operational conditions.
We also visited acoustic control centres designed by IAC Acoustics, a world leader in the field of sound control.
"We do thousands of tests just to obtain the right "slam door" noise, as customers believe this indicates vehicle quality," said a SAIC Motor technician.
READ ALSO: 
Westar Maxus G10 SE variant: More premium kit at RM157,888

READ ALSO: 
Maxus G10 MPV selling well in Malaysia

READ ALSO: 
Maxus T60 pick-up truck may enter Malaysia

READ ALSO: 
Weststar Maxus launches 10-seat G10 people mover