SHAH ALAM: The 2015 Toyota Hilux pick-up truck has been enhanced with refreshed looks and kit such as daytime running lights (DRLs), and leather seats for the 2.5G AT variants.
Prices for the Hilux range from RM77,248.20 (single-cab 2.5-litre manual) to RM112,967 (double-cab 3.0G TRD Sportivo automatic).
UMW Toyota Motor also announced that order taking for the newly enhanced Toyota Vios has started, as of 2nd January, 2015.
Depending on variant, on-the-road prices for the enhanced Vios range from RM74,700 (J model; manual) to RM94,800 (TRD Sportivo).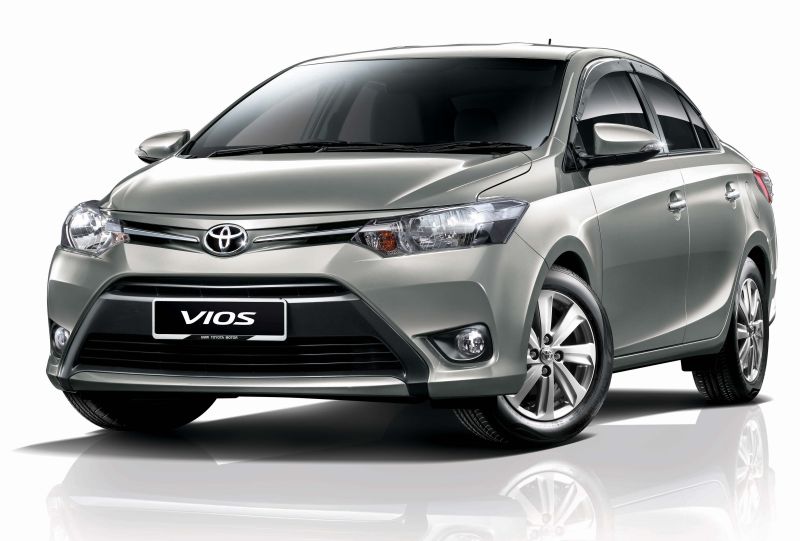 Meanwhile, the improvements for the Hilux 3.0G and 2.5G include a new dark grey finish for the alloy wheels, DRLs, new interior trim and seat materials.
The 2015 Hilux can also be identified by new bodystripes along the sides of the vehicle.
The combination leather upholstery offered in the Hilux 3.0G is now also available in the Hilux 2.5G AT, while the Hilux 2.5G MT gets a new seat fabric design.
For improved comfort and safety, the Hilux 3.0G, 2.5G AT and TRD Sportivo variants come with Toyota Premium Security and Solar Film that is compliant with JPJ regulations and does not interfere with Smartag operation.
Meanwhile, UMW Toyota Motor also introduced TRD Sportivo variants of the pick-up truck to cater for the young at heart.
The TRD variants consist of 3.0G TRD Sportivo (AT) and 2.5G TRD Sportivo (AT).
Besides the exclusive bodykit, the TRD Sportivo package also comes with Daytime Running Lights on the TRD front bumper spoiler, black alloy rims, TRD combination leather upholstery, carbon fiber cubic printing on the instrument panel and door armrest panels, and TRD carpet mats.
Customers can also have an optional TRD sports bar installed at the back of the cab.
Developed by TRD, the sports bar is made of strong yet lightweight ABS material.
For all Hilux variants, an additional lock is now provided for the spare wheel to deter theft attempts.
For customers' convenience, a portable tyre pump will be added as standard for Hilux 3.0G, 2.5G AT and TRD variants (it is optional for Hilux 2.5G MT, double cab standard and single cab).
Designed with LED lights to aid usability at night, the portable tyre pump also comes with multiple types of nozzles to inflate various other inflatables.
Hilux owners (3.0G, 2.5G and TRD variants only) can also choose an optional DVD-AVN system that includes a reverse camera with static guide lines.
It is compatible with smartphones (Android and iOS) using Bluetooth or WiFi connection.
The MirrorLink and Miracast function enable users to operate their smartphone functions and applications through the DVD-AVN screen itself.
Users can also browse the Internet or search information on the screen once the AVN system connects and uses smartphone as hotspot.
There is also Voice Recognition function for the audio and navigation systems and all information is shown on a seven-inch multi-touch capacitive touchscreen.
The angle of the 2-DIN head unit can be adjusted for the best viewing position.
Another optional accessory is the DVD-AVX system which also includes a reverse camera.
This has a 6.1-inch colour touchscreen, DVD-player, MP3, USB, SD Card slot, and Bluetooth hands-free function.
This DVD-AVX system caters for users who prefer a more advanced DVD media player system with a touch-screen display, but do not need a navigation system.
For 2015 Hilux double cab range, two new exterior colours are available– Grey Metallic and Attitude Black – for a total of five colour choices.