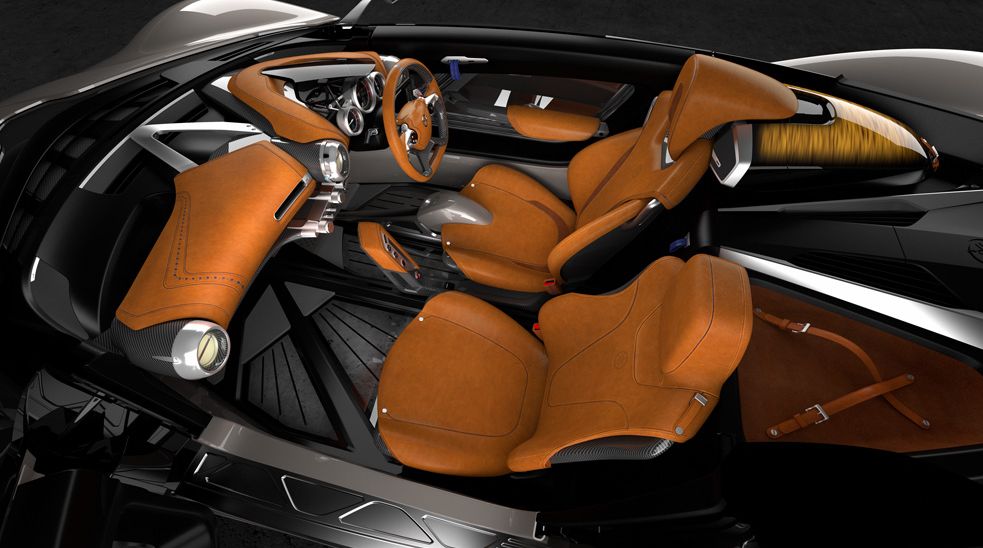 TOKYO: Motorcycle maker Yamaha imagines a lightweight sports car in the Sports Ride Concept now on display at the Tokyo Motor Show.
This design concept mode takes a uniquely Yamaha approach by putting the involved and active feeling of riding a motorcycle, or "Live and Ride," into a vehicle with sports car proportions that adults can enjoy in daily use.
Like the MOTIV city car, displayed at the 2013 Tokyo Motor Show, it employs the iStream process and is designed to express a driver-machine relationship close in feeling to the world of motorcycle riding. iStream is a process developed by Gordon Murray Design Limited to produce lightweight, high-rigidity vehicle structures rooted in Formula One technology.
Yamaha said the 750kg two-seater's design was "inspired by the artistic style of Elementarism."
Also on display at the Yamaha stand is the Motorbot version 1 concept. This is an autonomous motorcycle-riding humanoid robot built around a fusion of Yamaha's motorcycle and robotics technology.
R&D is currently underway with the goal of developing the robot to ride an unmodified motorcycle on a racetrack at more than 200kph. The task of controlling the complex motions of a motorcycle at high speeds requires a variety of control systems that must function with a high degree of accuracy.
Yamaha said it wants to apply the fundamental technology and know-how gained in the process of this challenge to the creation of advanced rider safety and rider-support systems and put them to use in its current businesses, as well as using them to pioneer new lines of business.