It's a funky-looking car. It draws stares and queries from passers-by, who will often stopped by to ask for little nuggets like charging time, range and price.
Yes, the Hyundai Ioniq 5 grabs attention wherever it goes. Such curiosity is natural as it's still early days for electric vehicles (EVs) in Malaysia.
With EVs becoming the next hot thing, the fully imported Ioniq 5 serves to whet public appetite for more of its kind.
At first glance, one might think it's an oversized hatchback but the Ioniq 5 is actually an SUV with the size and interior space to firm it up.
Launched in March this year, it comes in three grades: Lite, Plus and Max.
Lite and Plus use a 58kWh Li-ion battery pack and a rear electric motor, while the Max gets a 72.6kWh battery with front and rear motors for an all-wheel drive car.
Note that in other markets, the bigger battery has since been upgraded to 77.5kWh for a bit more power and range.
Ours was the Max.
Out and about
The angular appearance inside out highlights its minimalist focus. The Ioniq 5 features Hyundai's first-ever clamshell hood, spanning the width of the car to minimise panel gaps for a clean, high-tech look.
The LED headlamps with their 256 Parametric Pixels look sharp and unique, helping to make the car stand out further.
The same type of lighting is also used in the rear. Aerodynamics have been optimised in the EV to extend range and quieteness, and the result is a body that can slip through the air with a 0.288 drag coefficient. The flushed door handles helped a bit.
Exclusive to the Max variant is a solar roof that helps charge up the battery and adds up to 6km of range per day.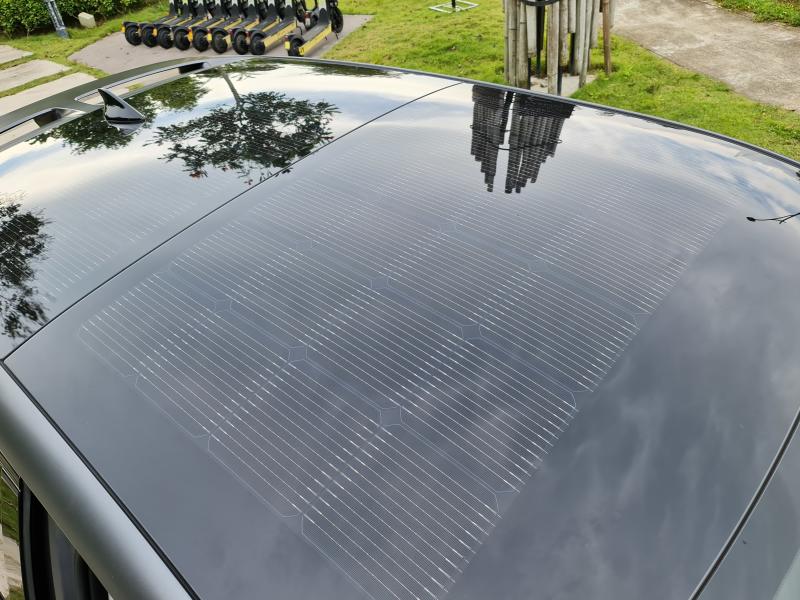 The car is also special in another way: it supports two-way charging provided it has over 15% charge left. There's a 3-pin socket under the rear seat and an adapter is required to plug into the external charging port to use the Vehicle to Load feature. Hyundai says the adapter comes free with the purchase price of the Max.
With such  capability, the Ioniq 5 can actually be viewed as an oversized power bank that can charge up a laptop, an electric lawn mower, an e-bike or another EV albeit slowly. It can even be used to boil a kettle of water to make tea. Or charge up camping gear; the applications are diverse. Few cars can lay claim to this party trick. At least for now.
The Ioniq 5 is one of the few EVs that support both 400V and 800V charging. With a 50-kW DC charger, it can charge from 10% to 80% in just 47 minutes. A standard 11 kW home AC charger can charge from 0% to 100% in 6.1 hours.
Hop in
For the most part, the cabin exudes a premium feel with plenty of quality touchpoints. Two large, high-resolution displays are anchored on the dash. The centre screen is responsive when swiped or poked at.
The column-mounted shift selector is ergonomic and intuitive to use.
It's void of clutter, being designed to be roomy ala Hyundai's "Living Space" concept.
Leather seats are heated but front ones are ventilated as well. On top of that, the front seats come with legrests and are able to angle up and back in relaxation mode such as when waiting inside while giving the car a top-up charge. Rear seats can move back and forth and can be reclined a little.
The flat floor means the centre console can be moved back for walk-through access to either front seats. What's also neat is the glovebox is actually a big drawer. In addition, some of the cabin trims are made of recycled materials.
At 527 litres, the boot of the mid-size SUV is big enough for most storage needs and the back seats can be folded 60:40 to expand that space to almost 1,600l if required. The Ioniq 5 also gets a frunk under the bonnet to store small items like cables. The frunk is smaller than those in the Lite and Plus versions because of the second motor under the compartment.
Step on it
The dual motors make 305 PS and a massive 605Nm of torque. That translates to rapid speed from the get-go, with a 0-100kph time of 5.2s. The low centre of gravity from a heavy battery under the floor makes for a car that's highly stable and smooth at highway speeds.
There's some tyre roar that seeps into the cabin though from the absence of a "noisy" engine.
The light steering could do with more feedback but then this makes it easy to maneouvre a car that has been set up with a comfort-bias. It absorbs most road irregularities without drama but bigger ruts may unsettle the suspension a tad.
Fitted with EV-specific 20-inch Michelin tyres, the SUV holds the line well at most speeds.
It's able to shuffle through twisty roads with plenty of lateral grip. It's competent but it's no sports car - albeit Hyundai is aiming for that with an N variant next year.
The Ioniq 5 is equipped with one-pedal driving which helps charge the battery and extend the life of the brakes as well as make driving less stressful. It's appealing once you quickly get used to it. The paddle shifters vary the brake regeneration levels from strong to mild to none.
A full tank of electrons gets a range of 416km, which is not far off from the 430km (WLTP) official number from Hyundai. As always, range will vary depending on road conditions, driving style, temperature and tyres used.
Tyres and warranty
Speaking of tyres, it's an even more important consideration in an EV. Conventional tyres used in combustion-engined cars will wear out faster if fitted to an EV. Plus they are noisier.
EV-specific tyres offer a smoother, more energy-efficient and low-impact ride. That's because they have a different construction and formulation to make them more durable and better able to handle the high instant torque, higher weight of the battery, and demand for long range.
But then such special tyres are more expensive than conventional tyres - especially of this size. So it's something to think about.
In addition, all variants come with a standard vehicle warranty of 2 years or 50,000km (whichever comes first) and an EV battery warranty of 8 years or 160,000km (whichever comes first). You have to cough up an extra RM10,000 to get an extended warranty and service package.
The package will upgrade the standard warranty to 5 years/100,000km and service maintenance for 3 years/50,000km. So you end up paying RM280,408 if you want to take up this option.
The gist
All things considered, there's nothing quite like it on the road. The styling looks outstanding. It fulfils its mandate as an SUV and adds a few tricks of its own as an EV. The Ioniq 5 is certainly a tempting buy for those with deep pockets.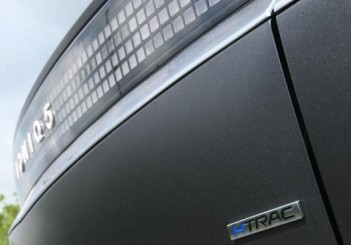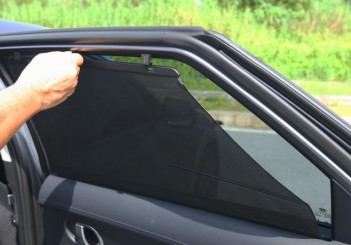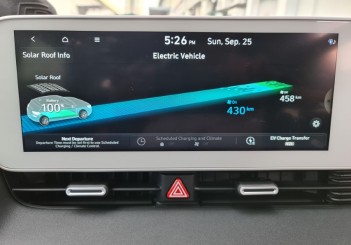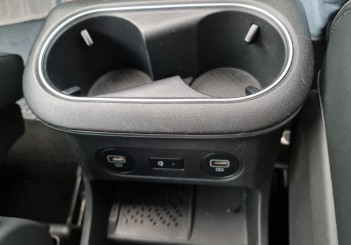 SPECIFICATIONSHyundai Ioniq 5 MaxElectric motors
: Permanent Magnet Synchronous Motor 70kW+155kW
Maximum power:
225kW (70kW+155kW)
Maximum torque
: 605Nm
Battery capacity & type
: 72.6 kWh, Lithium-ion Polymer
Range
: 430km (WLTP)
Charger Type:
Type 2 (AC) / CCS2 (DC)
Transmission
: Single speed reduction gear
Features
: 7 airbags, all-wheel drive, Surround View Camera, 12.3-inch touchscreen, dual zone automatic climate control, 4 drive modes, rear seat power adjustment (Slide), 5 USB ports, dual LED headlights, LED daytime running light, i-Pedal, Hyundai Smartsense safety suite, wireless phone charging, paddle shifters for regenerative braking control, Bose Premium Sound System, heated and ventilated front seats, heated rear seats, 20-inch alloy wheels
Normal charging (AC,11kW 0-100%):
6.1 hours
Quick Charging (DC, 50kW 10-80%)
: 47 mins
Quick Charging (DC, 350kW 10-80%)
: 18 mins
Suspension
: McPherson Strut (front), Multilink (rear)
Acceleration (0-100kph):
5.2s
Top speed
: 185kph
Kerb weight
: 2,100kg
Boot capacity
: 527l to 1,587l
Price: (OTR without insurance):
RM270,408.