KUALA LUMPUR: Mercedes-Benz Malaysia (MBM) together with Cycle & Carriage Bintang Berhad (C&C) has officially opened the doors to the new Cycle & Carriage Alor Setar Autohaus.
The new 3S (Sales, Service and Spare parts) facility, costing RM8.3mil has been relocated to Lot PT 6471, Jalan Alor Mengkudu and has six work bays allowing them to service up to 240 vehicles per month.
"With the upgrades, Cycle & Carriage continues to ensure our presence delivers excellence to customers throughout our network across Malaysia, delivering on our promise of 'Exceptional Journeys'," said C&C CEO Wilfred Foo.
Manning the new facility are Star Assistants, Sales Executives, Product Experts and After-sales while surrounded by the German carmaker's new corporate identity - the Mercedes-Benz Retail Brand Presence, which extends from the welcome area, sales and service to the delivery bay.
The newly launched concept also utilises the entire showroom area exclusively for customer service orientation without permanent workstations in the showroom.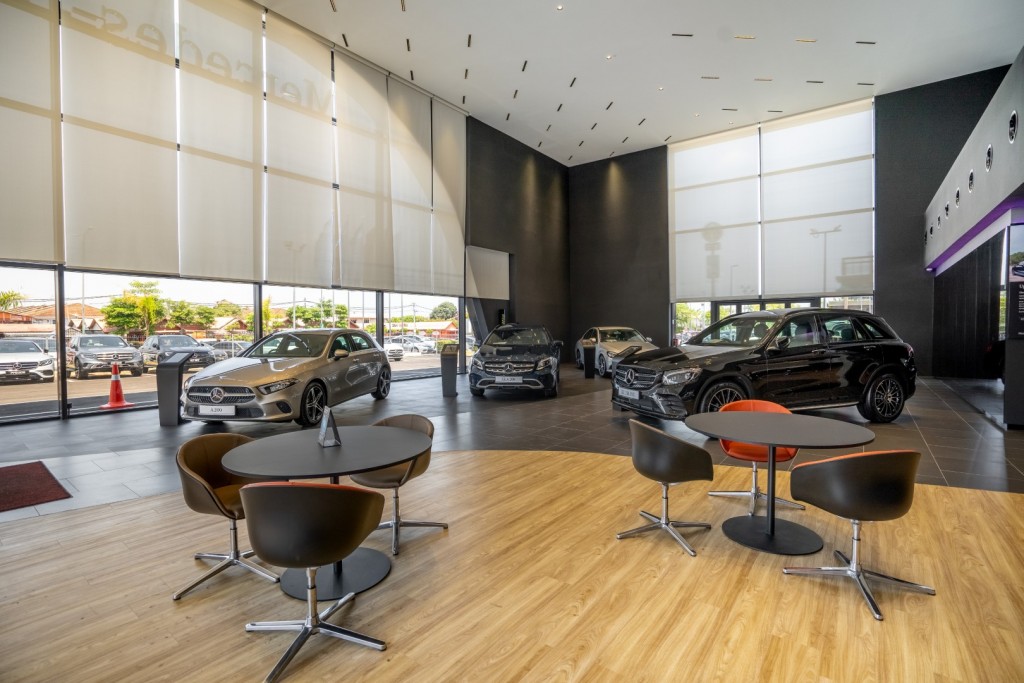 Leisure facilities for families such as the hospitality café or the lavish waiting area (with a private are) are available at the Autohaus for customers to enjoy while waiting for their cars to be serviced.
The spatial boundaries within the building have been kept to a minimum to deliberately create an open-space feeling while a largely transparent building façade creates a flowing transition between the interior and exterior areas.
"We congratulate the Cycle & Carriage team on the launch of this Autohaus and thank them for their dedication and partnership.  The reintroduction of the Mercedes-Benz Autohaus in Alor Setar reflects our continuous effort in providing an upgraded retail experience for our northern region customers while retaining the Mercedes-Benz personality," said MBM president and CEO Dr Claus Weidner.
The two companies first introduced the new Mercedes-Benz Retail Brand Presence in Malaysia with the Cycle & Carriage Mutiara Damansara Autohaus in August 2019.
Cycle & Carriage Alor Setar Autohaus is the second Autohaus in the network to embody the new concept.
Two more Cycle & Carriage Autohauses are scheduled to be transformed, namely Cycle & Carriage Johor Bahru and Ipoh, that are targeted to be completed by year-end.