LOS ANGELES: After numerous delays and development issues, the first SUV in Alfa Romeo's 106-year history is finally finished, and if it's as good in the real world as it is on paper, it was worth the wait.
Unveiled on the eve of the 2016 LA Auto Show, the Alfa Romeo Stelvio has been designed to give people who would otherwise be buying a Porsche Macan, BMW X3 or a Range Rover Evoque a serious crisis of confidence.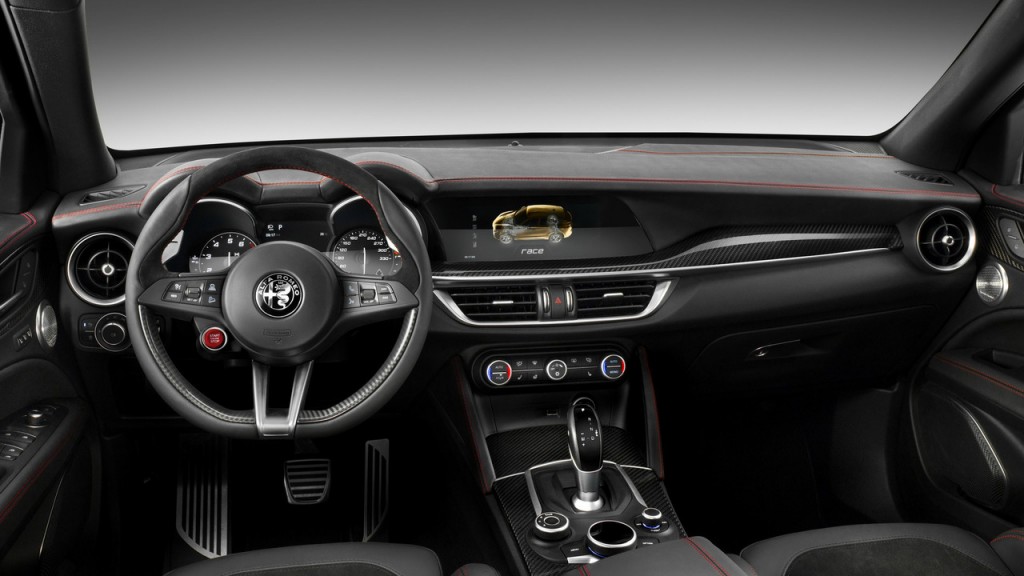 In its highest specification Quadrifoglio form, the 4680mm long and 2160mm wide vehicle promises an unequalled mix of handling and poise. Alfa says that rather than focus on filler features, such as heated seats, from day one this SUV has been all about "driving dynamics."
So the car has a perfect 50:50 weight distribution over its front and rear axles, power comes in the form of the same wonderful 503bhp 2.9-litre twin-turbo V6 found in the flagship Giuila sedan, and stopping is via carbon ceramic brakes that come as standard.
What's more, this SUV will only come with four-wheel drive and a rather clever version of it. In normal conditions, the Stelvio will behave like a typical sporty rear-wheel drive car with all power going solely to the back.
But when things get complicated, the system can dish out engine power and torque to either axle as needed and, for the first time ever, thanks to a new torque vectoring system, also send power to either of the rear wheels independently.
Further highlighting the car's performance aspirations is the fact that alongside the more typical drive modes such as 'natural' and 'energy saving' there's also a 'race' setting that firms everything up, opens the taps on the engine and cuts the time between changes in the eight-speed automatic transmission to 150ms.
All of which should give the car, in Quadrifoglio guise at least, a top speed of around 284kph and the ability to go from 0-100kph in around 4 seconds.
And, for those that love the car's looks but don't need quite so much performance, Alfa has confirmed that a host of more affordable variants with gasoline and diesel engines will be coming in the near future.