INGOLSTADT:  The fourth-generation of the Audi A6 allroad quattro is being launched 20 years after its debut.
With the standard all-wheel drive, adaptive air suspension and increased ground clearance, it is just as much at home on the road as it is off.
The powerful V6 TDI engines offer ample pulling power for up to 2.5 tons of towing capacity. Thanks to its distinctive look and even more customized equipment options than the predecessor, the A6 allroad quattro appeals to customers that appreciate the combination of powerful design, extraordinary versatility and high comfort.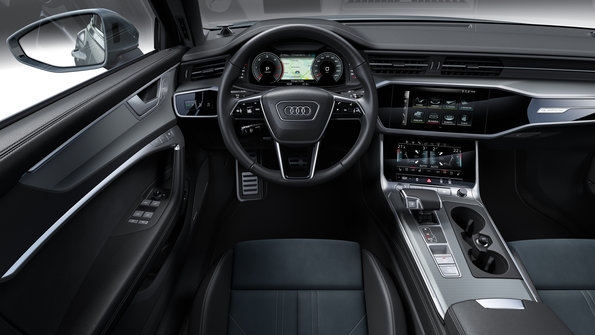 Audi offers the new A6 allroad quattro in European markets with a choice of three V6 TDI engines.
The top-of-the-line engine in the new A6 allroad is the 3.0 TDI with 349hp of power and 700Nm of torque between 2,500rpm and 3,100rpm.
The three TDI units transfer their power with an eight-speed tiptronic. The wheel-selective torque control is the ideal complement to the quattro permanent all-wheel drive system that is also fitted standard.
The three TDI units come standard with Audi's mild hybrid technology (MHEV = Mild Hybrid Electric Vehicle).
The Audi A6 allroad quattro is fitted as standard with 18-inch wheels with 225/55 size tyres.
To coincide with the introduction of the new A6 allroad quattro, Audi is launching the "20 years allroad" edition model. Both its exterior and interior have been put together individually. Three paint colors are available: gavial green as well as glacier white and Soho brown.
The new Audi A6 allroad quattro is due to go on sale in Germany and other European markets in June.