SHAH ALAM: UMW Toyota Motor has upgraded several features of its Toyota Hilux range as well as added a new variant including enhancements to its Fortuner sport utility vehicle and Innova multi-purpose vehicle and the orders books are now open.
For the Toyota Hilux pick-up truck range, a new Hilux 2.8 Black Edition now replaces the Hilux 2.8L-Edition as the range-topper, now with a bolder appearance with an exterior colour theme of black and dark grey and gets priced at RM139, 888 on-the-road without insurance.
A glossy black finish is applied to the door handles, fog lamp covers, wing mirrors and 18-inch alloy wheels while dark grey is used for the bumper guards and grille for a contrasting effect.
Inside, there's a new 6.75-inch infotainment system with Android Auto and Apple CarPlay available as standard, seamless connectivity is possible for all current smartphones (provided the required software is installed).
Introducing also as recommended is Vehicle Telematics System (VTS), with a three-year free subscription by purchasing the Toyota insurance package.
In addition, the Rear Digital Video Recorder (DVR) is to supplement the one installed at the front and with the additional DVR covering the back of the vehicle it can be used as evidence in the event of a rear-end collision.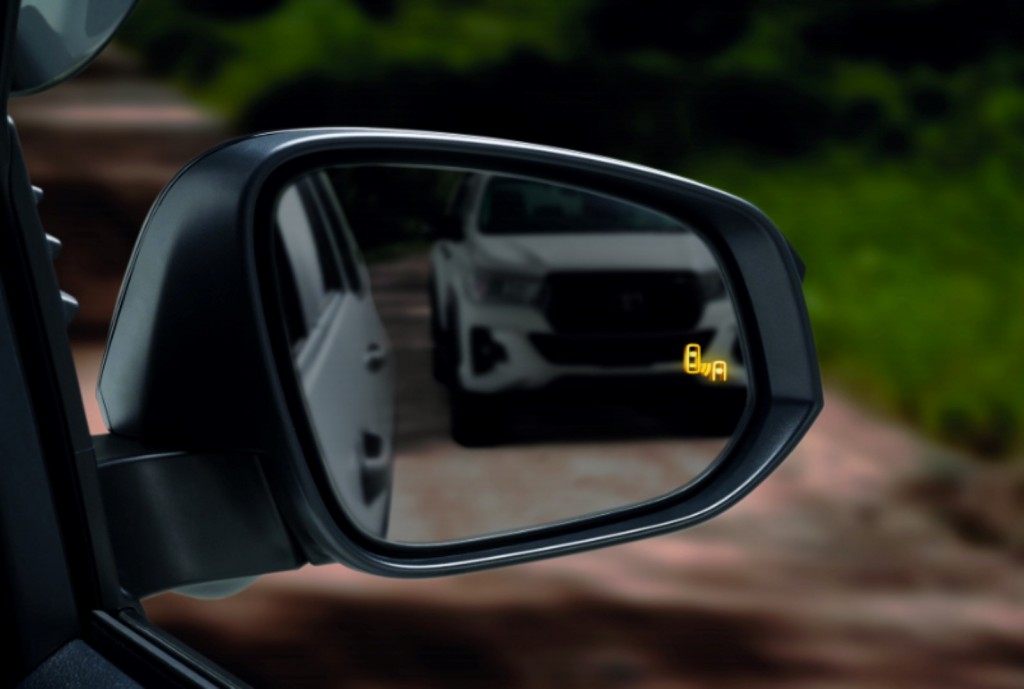 Customers can also include with their purchase optional Advanced Safety & Security features that include Blind Spot Monitor (BSM) system fitted to the wing mirrors and Rear Cross Traffic Alert (RCTA) to detect vehicles approaching from either side when reversing.
Other Hilux models include the 2.4 Single Cab M/T, 2.4 STD M/T, 2.4 G M/T, 2.4 G A/T and 2.4 L-Edition A/T with prices ranging from RM90,000 to RM124,888.
The Fortuner 2.7 SRZ and 2.4 VRZ now comes with the Android Auto and Apple CarPlay as a standard, together with a large 9.0-inch display for its
infotainment system with the required software installed on the smartphone and do not come with a price revision.
The Fortuner 2.4 variant now comes with seven airbags and have the option of adding a rear Digital Video Recorder (DVR) for the display and can be installed by UMWT's own personnel.
Although prices of the Fortuner 2.7 SRZ A/T and 2.4 VRZ A/T have not changed, the 2.4 A/T is now priced at RM171,500 on-the-road without insurance.
Like the Fortuner, the Innova 2.0X and 2.0G variants also get Android Auto and Apple CarPlay as standard together with the new 9.0-inch display with now changes in pricing.
Also as an optional extra, BSM and RCTA are available as well as a DVR for the front and rear of the vehicle.
The optional items can be ordered prior to purchasing with the installation done at UMWT's own Accessories Centre.
There are three variants of the latest Innova to choose from, all powered by a 2.0-litre engine and are the 2.0X A/T, 2.0G A/T and 2.0 E A/T.
For more information, log on to toyota.com.my or call Toyota freephone line at 1-800-8-TOYOTA (869682).