FRANKFURT: Japanese car maker Mazda released its first car 60 years ago. Travel in the R360 today and you'll fell like a midget among giants. Yet this simple small car is not to be so easily dismissed. In its day it was both unconventional and successful.
As a company, Mazda has been around since 1920, but it started out as a cork maker before moving into machine parts, motorcycles, and auto rickshaws.
After the war it started making three-wheeled trucks and vans, and then in 1960 produced its first passenger car, the R360.
The R360 belonged to Japan's class of kei cars, lightweight small cars aimed at making driving affordable for the masses. Radically limited in size and engine displacement, the kei cars were cheaper to tax.
Even with these limitations, the R360 was cleverly designed and broke many conventions. Just 2.98 metres long and 1.29 metres wide, the two-door car still managed to offer four seats.
The bonnet, tailgate and seat frames were made of light metal, the windscreen of acrylic rather than glass. The vehicle body was a frameless monocoque and many of the engine parts were made of magnesium.
These weight-saving measures meant that the car weighed just 380 kilos.
However, the car was hopelessly underpowered even by the standards of the day. The two-cylinder engine had a power output of just 12 kW / 16 HP and with a top speed of just 85 km/h, the car wasn't really suited for anything beyond city driving.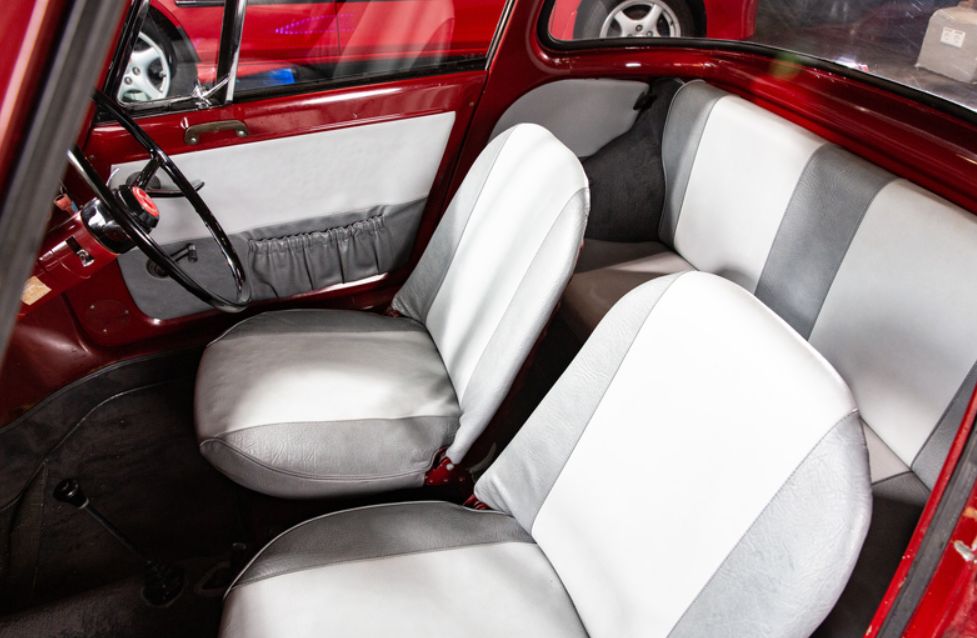 Even so, the car was a big success for Mazda, achieving a market share of 60 per cent in the kei class, according to company spokesperson Jochen Muenzinger. Around 65,000 R360s had been built by 1969.
The quirky little car that Mazda started out with is largely forgotten today, but it still has its fans such as Walter Frey and his two sons Joachim and Markus. Together they run Europe's only Mazda museum in Augsburg, Germany.
They imported an R360 from Australia in pre-internet days and it finally reached Germany after numerous incidents and detours along the way.
The Freys lovingly restored the car and believe it is probably the only one of its kind in Europe today. As well as that, it's still road-worthy.
Travelling in one today is a slightly unsettling experience as every other vehicle on the road is so much larger.
The little coupe can feel like a toy car as you work the tiny pedals, somehow steer with your knees up against the steering wheel, and try not to break off the spindly gear lever when changing gears.
Looking out the windscreen, even a Smart microcar seems as threatening as a luxury SUV and if you find yourself in between two trucks it's hard not to feel anxious.
As common at home as Fiat 500s used to be in Italy, outside Japan the R360 has always been an exotic. Only die-hard fans know the car and spare parts are hard to source today. The driving experience is also something of an acquired taste.
As Joachim Frey says, "What good is it if you catch everyone's eyes at a classic car meeting, but always arrive last and are overlooked in the parking lot?"