AUSTIN: The new Lexus GX made its world premiere here and is set to be released in stages to different regions, starting from the end of 2023.
Positioned between the LX and RX, the GX is an SUV launched in 2002 mainly targeting the North American market featuring a body-on-frame structure.
Lexus said the vehicle was designed to achieve a high degree of both driving performance and interior refinement.
The all-new GX, has been reimagined as "The Premium Off-Roader," designed to elevate the customer experience in diverse scenarios, whether that's navigating rugged terrains or cruising along urban streets.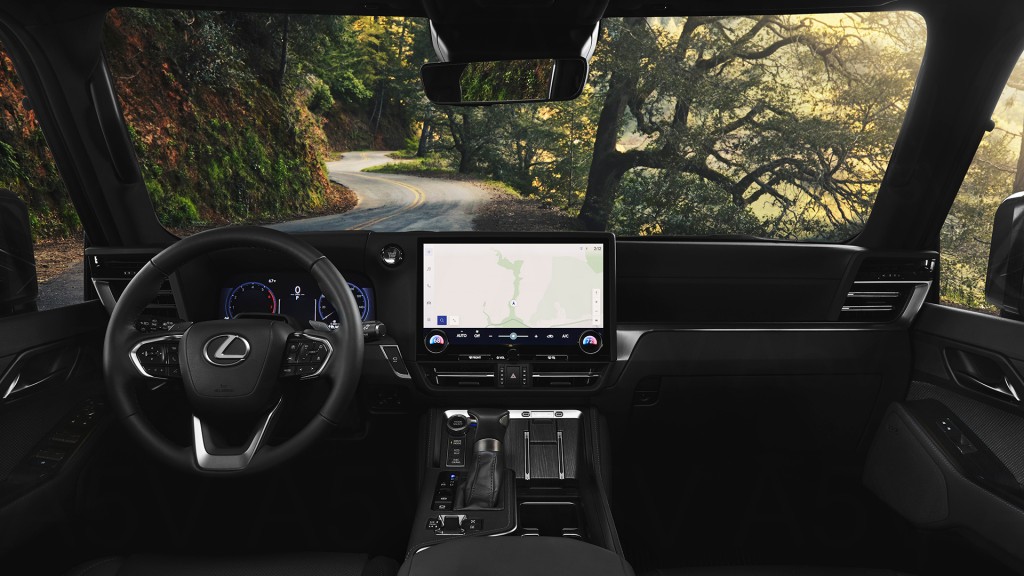 Marking its first redesign since its initial launch in 2002, the platform has undergone a comprehensive overhaul.
With the incorporation of the new GA-F platform shared with the LX and the inclusion of a highly efficient V6 twin-turbo engine, the vehicle's fundamental performance has dramatically evolved.
Building upon its legacy of off-road durability, the vehicle has undergone notable advancements, combining purpose-built packages for off-road performance with the introduction of the E-KDSS (Electronic Kinetic Dynamic Suspension System), resulting in improved traction on diverse road surfaces.
In addition, the vehicle's individual components boast exceptional rigidity, coupled with the use of EPS to ensure precise and linear steering response while maintaining the signature Lexus on-road ride quality, all while preserving its genuine off-road capabilities.
Furthermore, the exterior design embodies the pursuit of proportions and uniqueness rooted in functional essence and dynamic performance, creating a visually striking aesthetic that also contributes to its exceptional driving performance over diverse terrain as an authentic off-roader.
With an exterior design crafted to evoke a sense of exceptional performance and adventure, it has been designed to ensure driver comfort on all roads.
Lexus is also promoting the "Overtrail Project" in order to bring the enjoyment of diverse outdoor lifestyles and vehicles.
The new GX, as the driving force behind the Overtrail Project, will help provide customers with new experiences in magnificent natural environments, such as rugged mountainous terrain and lush forests.
In addition, the Overtrail Project is embodied in the new "OVERTRAIL" grade, which is equipped with functions and design features that are required in even harsher environments.
They include:
> An exclusive exterior design that elevates off-road performance, alongside captivating interior and exterior color options that ignite the adventurous spirit within
> Exclusive all-terrain tyres combine design and aerodynamic performance to enhance driving performance
> Adoption of Lexus' first E-KDSS, which provides exceptional compatibility between off-road and on-road driving
> State-of-the-art brake control technology (Multi-Terrain Select and Crawl Control) and Multi-Terrain Monitor to support driving in a variety of environments
> Special seats designed to minimize head toss while driving on rough roads, thereby contributing to reduced passenger fatigue
A potent 3.5L V6 twin-turbocharged engine delivers 349hp/649Nm along with class-leading towing capabilities.
A 2.4L turbo-hybrid variant, a Lexus first for a body-on-frame vehicle, promises exceptional fuel efficiency without compromising on power output. It will arrive later and Lexus has not revealed output figures for this variant yet.
Electric power steering system (EPS) minimizes unnecessary road surface information enabling the driver to fully concentrate on driving
It is equipped with the latest preventive safety technology, Lexus Safety System +.