SHANGHAI: The Revuelto, Lamborghini's first V12 high performance electrified vehicle (HPEV) hybrid super sports car, debuts in the Asia Pacific region at Auto Shanghai 2023.
Sitting in the heart is a new naturally-aspirated V12 engine, supplemented by three electric motors to produce a combined 1015 CV total, alongside a double-clutch gearbox that makes its debut on a 12-cylinder Lamborghini for the first time.
The Revuelto has a fully carbon-fiber front structure. An electric mode for this plug-in hybrid is available, one of the thirteen different driving modes.
The Revuelto features a recurring Y-theme in its headlights and taillights, its large side air intakes as well as the center of the dashboard.
The iconic V12 is celebrated by being on full display in the rear.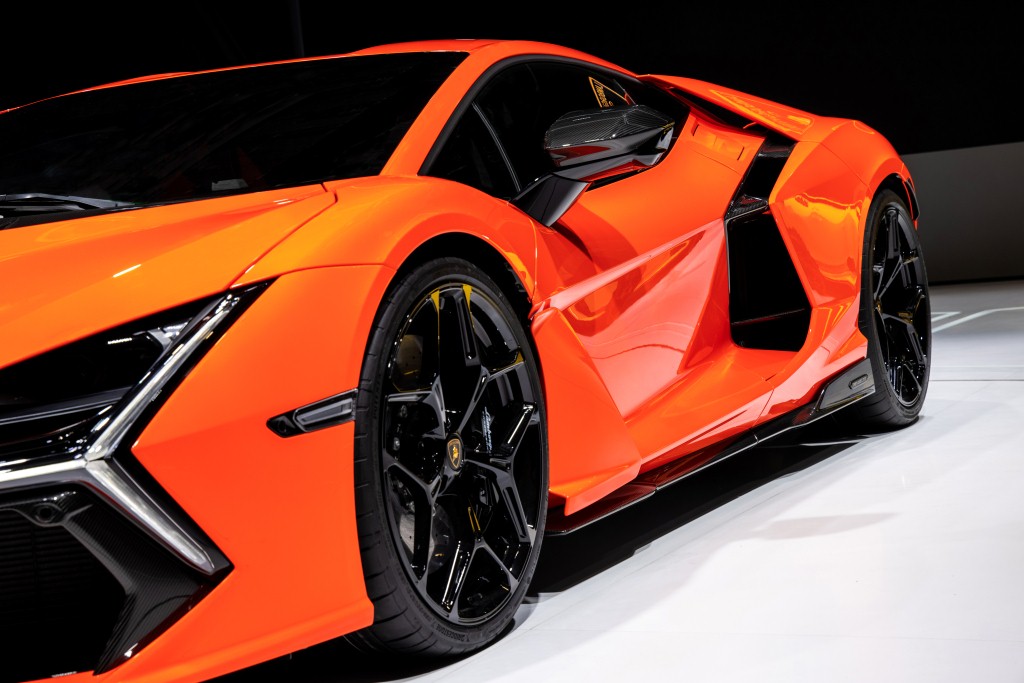 The Revuelto also has a carbon fiber monocoque, extended all the way to the front end, creating a monofuselage that draws inspiration from aeronautics.
This structure application has a central monocoque in forged composites, billed as a far more sustainable technology than traditional manufacturing processes.
The brand also showcased the rear-wheel drive V10 Huracán Tecnica, the super SUV Urus Performante, as well as the Urus S at the motor show.
Commenting on the significance of the Chinese market as the second largest single market globally for the brand, Stephan Winkelmann, Chairman and CEO of Automobili Lamborghini, added: "The Chinese market has registered strong growth in the years and will keep playing a strategic role in our future development. Our dedication here is unwavering, and we will continue to expand our presence with the extended dealer network and diversified exclusive experiences."