MUNICH: BMW M GmbH is currently preparing a new generation of its M3 sedan and M4 coupe as they put in the final touches and tweaks while putting them through dynamic tests performed under racetrack conditions.
Against their respective predecessors, BMW's M division boasts that it will arrive with a significant increase in performance from their newly developed inline six-engines and to handle the twist, it'll be gifted with a sports-oriented M suspension setup.
The cars have been revamped in the areas of drive, wheel suspension, springs, dampers and braking technology while getting tested in centres that include Miramas (Southern France), the Swedish town of Arjeplog as well as other racetracks that include Germany's Sachsenring and the infamous Nordschleife Nürburgring.
Due to be introduced to the world in mid-September, the two cars have been infused with motorsport technology for the road.
"The new BMW M3 Sedan and the new BMW M4 Coupé embody this principle in a particularly intensive way because both models stand unmistakably in the tradition of the most successful touring car worldwide. And results of the test drives show us that the new model generation is significantly superior to that of its predecessors in terms of performance," said BMW M GmbH chairman of the board Markus Flasch.
Two performance flavours will be offered for the M3 and M4 which starts with a 480hp variant with a six-speed manual shifter and a more potent Competition model punching out 510hp and this will be managed by an eight-speed M Steptronic transmission with Drivelogic.
Compared to its predecessors, the new cars outpower them 49hp and 60hp (Competition models) while boasting of a maximum torque of up to 650Nm.
Not to mention, the same engine will also be employed in the upcoming M4 GT3 racecar which will become the new top-of-the-range model from the in the customer sports segment from the 2022 season onwards.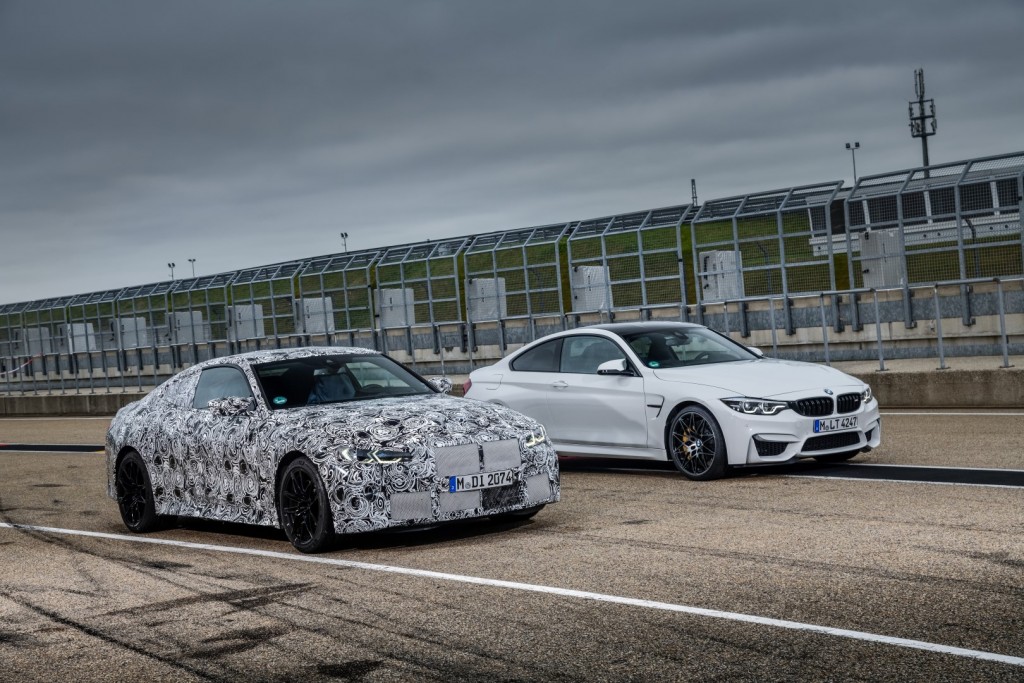 "For customers who prefer a puristic performance experience and particularly intense interaction with their vehicle, the model variants with a manual transmission constitute an offer that is unique in this segment," explained development head of M automobiles and BMW Individual Dirk Häcker.
"On the other hand, with the Competition versions of the new BMW M3 Sedan and new BMW M4 Coupé, we are addressing maximum dynamics in regards to power development and transfer – initially with classic rear-wheel drive and, at a later date, also in conjunction with the latest version of our four-wheel-drive system M Drive," he added.
Right now, M-division's engineers are currently ensuring that the M-specific suspension components are tuned to the engine's performance characteristics to the extent that they will guarantee that both cars will be able to be placed in the first row of the starting grid in their vehicle segment.