LONDON: Through Hyundai's official partnership with Chelsea, two players from Chelsea FC's senior Men's and Women's squads - Mason Mount and Erin Cuthbert, were asked to swap their studs for the sales floor, as they went under full prosthetic disguise as Hyundai sales staff.
Expertly guided by fellow teammates Fikayo Tomoro and Kurt Zouma from the Men's team, and Ji So-Yun and Millie Bright from the Women's team, the aim was simple – to convince as many 'prospective customers' as possible to register for a test drive in the Hyundai showroom… without being recognised.
The video was filmed in February 2020 before the lockdown imposed as a result of the Covid-19 pandemic.
However, what Mason and Erin did not know, is that the prank was actually on them and the 'prospective customers' were in fact trained actors.
Both Mason and Erin, undercover as 'Nick' and 'Shelia', receive technical and entertaining questions on the showroom floor - much to the amusement of their own teammates watching from behind the scenes.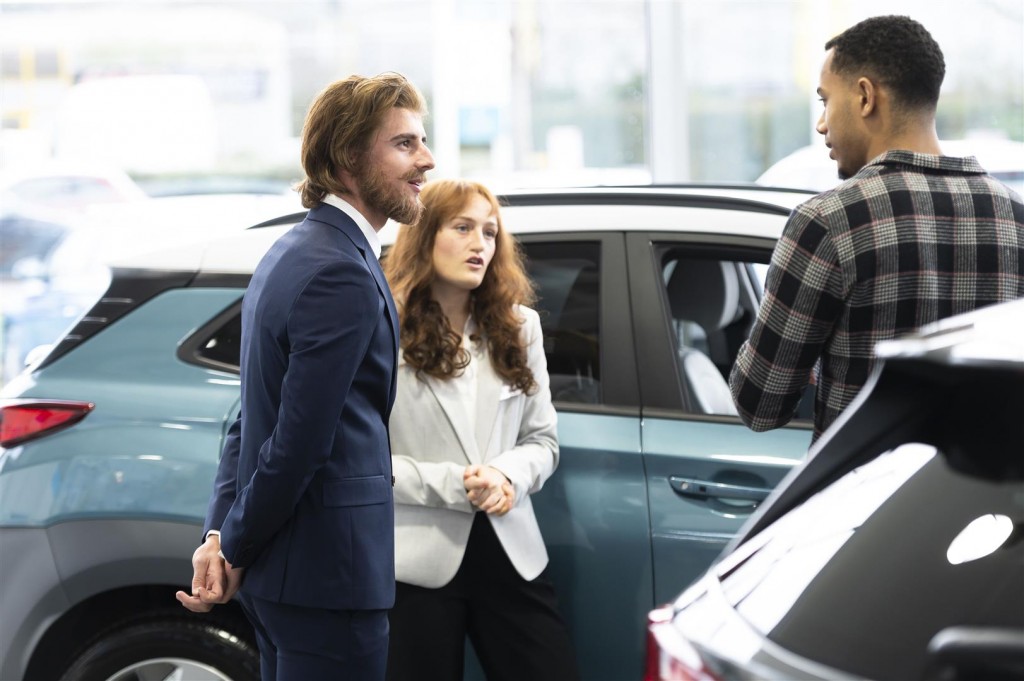 They attempt to explain the difference between electric and hybrid Hyundai vehicles and discuss battery power as they try to make a sale - all while making a few blunders along the way.
"We produced this humorous piece of content before lockdown to showcase our partnership with Chelsea, and we're proud to have created something original that features both the men's and women's team. As fans are eagerly awaiting the return of live football, and with car dealerships in England reopening this week, we felt that now would be a good time to release so that supporters could catch up with their favourite Chelsea players – albeit in slightly different surroundings," said Hyundai Motor UK managing director Ashley Andrew.
Hyundai and Chelsea FC have stayed active during the lockdown by releasing the Hyundai FC 'Home Advantage' content series featuring Chelsea FC and Chelsea Women FC football players to help budding footballers throughout the UK develop their skills during the Covid-19 lockdown.