KUALA LUMPUR: Isuzu Malaysia has introduced its latest 1.9-litre RZ4E diesel engine that with greater reliability and power to replace the outgoing 2.5-litre 4JK1-TCX engine.
The new D-Max 1.9 Blue Power 4X4 AT-P (auto) and MT-P (manual) pickup truck has been priced on-the-road without insurance at RM115,799.20  and RM105,999.20 respectively.
Six exterior colours for choice are available and includes Sapphire Blue, Red Spinel, Stallion Black, Titan Silver, Silky White Pearl and Magnum White.
Boasting of 150hp at 3,600rpm and 350Nm of torque from 1,800 to 2,600rpm - produced by the new 1,898cc turbo diesel engine, it outpowers the larger displacing 4JK1 engine by 36hp and 30Nm.
The reason for the long wait was so that the engineers could ensure that the engine could accept our Euro2M fuel and still provide consistent power delivery - especially around our higher-altitude regions.
Meanwhile, the new engine was also made 6% quieter at idle, 13% stiffer and 56kg lighter than its predecessor's 200kg+ weight before adding a stepped shape and clothoid curved combustion chamber.
Isuzu engineers also upped the fuel injector pressure to 200Mpa, redesigned the variable-geometry turbo unit and coated the pistons with a graphite diamond-like carbon coating.
This resulted in a 37% reduction in overall friction at 2,000rpm and in turn, relieved some stress on the water pump to keep the engine at optimum working temperature.
An exhaust gas recirculation system, which cycles a portion of the exhaust back into the engine's cylinders, was further improved to reduce the amount of nitrogen oxide production.
Also added was a new high-performance timing chain which has been relocated to the rear of the engine to ease serviceability.
Mated to the engine is a new six-speed automatic and manual transmission with lower friction and gets an added Vehicle Launch Assist Control so that it engages more effectively by automatically increasing the engine's revs.
The transmission's final-drive ratio has also been revised to help improve drivability with shorter ratios for the first four gears and taller ones for the last two.
Specifically for Malaysia, the engine has been tested for 3,500hrs after adding a pre-fuel filter for our Euro2M grade diesel fuel for greater reliability and can provide 8.0 litres per 100km at best.
This has allowed the 1.9-litre D-Max to become the first Energy Efficient Vehicle in the country by the Road Transport Department of Malaysia (JPJ).
Among the external changes are the new black-chrome combination front grille, manual-adjusting bi-LED headlights with LED daytime running lights, new front bumper design and new fog lamp inset garnish.
It has been further equipped with 18-inch wheels, automatic-folding mirrors while optional extras include a soft-touch tailgate, a pull-out tray for the rear flat-bed and a newly designed sports bar.
Inside, the cabin gets soft-touch materials on high-visibility sections, leather-fabric combination upholstery, front high-speed USB charging port up, rear USB charging port and now comes with the added capability of Hill Descent Control.
As an introductory campaign, the company is conducting a nationwide test drive campaign at all its dealerships where a mystery gift will be given to those who test drive the new 1.9-litre D-Max from Sept 21 to Oct 31.
Prospects will also be given a ticket that entitles them to be in the running for a Blue Fever lucky draw at the end of the promotion.
For those who purchase a new D-Max during this time from now until Oct 31 will enjoy a special five-year unlimited mileage warranty and a free maintenance package for the next eight years (terms and conditions apply).
Also available with the same 1.9-litre engine is the 4X2 AT and MT HI-RIDE that has been similarly priced at RM100,049 and RM86,699.20 respectively while the 4X4 AT and MT Type B (Basic) costs RM104,599.20 and RM96,699.20. A 4X2 MT Low Ride variant is also available at RM80,149.20.
For those seeking a single-cab workhorse with the new engine, there's the 4X4 Single Cabin variant that's only available in Magnum White and uses a six-speed manual transmission only.
Isuzu D-Max 1.9 Blue Power 4X4 AT-P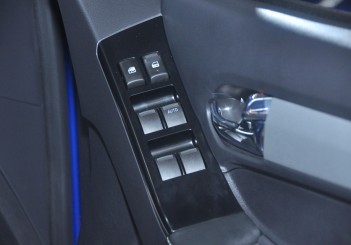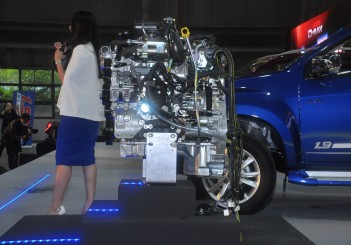 Isuzu D-Max 1.9 Blue Power 4X4 AT Type B (Basic)
Isuzu D-Max 1.9 4X4 Single Cabin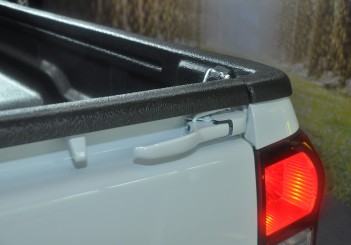 Isuzu D-Max 3.0 4X4 AT-P (RM120,838.40)