KUALA LUMPUR: Lotus Cars Malaysia, the sole franchise holder for Lotus in Malaysia, has updated the pricing of the fully-electric Eletre Hyper-SUV and the premium Emira sports car with immediate effect.
The revised pricing is due to developments of the ringgit against all major foreign currencies in recent months.
Following the initial price indication announced during its Malaysian launch in April, the suggested retail price for the mid-range Eletre S is now RM698,000 (up from RM648,000), while the range-topping Eletre R now costs RM838,000 (up from RM798,000).
Prices listed for the Eletre are applicable in both Peninsular Malaysia and Langkawi.
New pricing for the base Eletre will be announced in due time as this variant will not be available until at least 2025.
As for the Emira range, the actual retail price of RM1,095,000 (Peninsular Malaysia) and RM509,000 (Langkawi) for the recently introduced four-cylinder Emira i4 First Edition is effective as of Sept 1 for new factory orders.
Limited units are still available at the introductory price of RM998,800 on a first-come, first-served basis.
Meanwhile, the Emira V6 First Edition now costs RM1,289,000 in Peninsular Malaysia (up from RM1,205,800) and RM529,000 in Langkawi (up from RM478,800).
The automatic version of the Emira V6 First Edition now retails at RM1,309,000 in Peninsular Malaysia (up from RM1,225,800) and RM539,000 in Langkawi (up from RM493,800).
Prices listed for the Emira are on-the-road, without insurance, with tax for Peninsular Malaysia and without for duty-free Langkawi.
Those interested in getting a first-hand look at both models can visit the Lotus Store at Level 3, Pavilion Kuala Lumpur until Sept 30, where the Eletre S in Solar Yellow and the Emira V6 in Magma Red are on display.
The Emira i4 is identical in exterior and interior styling to its V6 counterpart.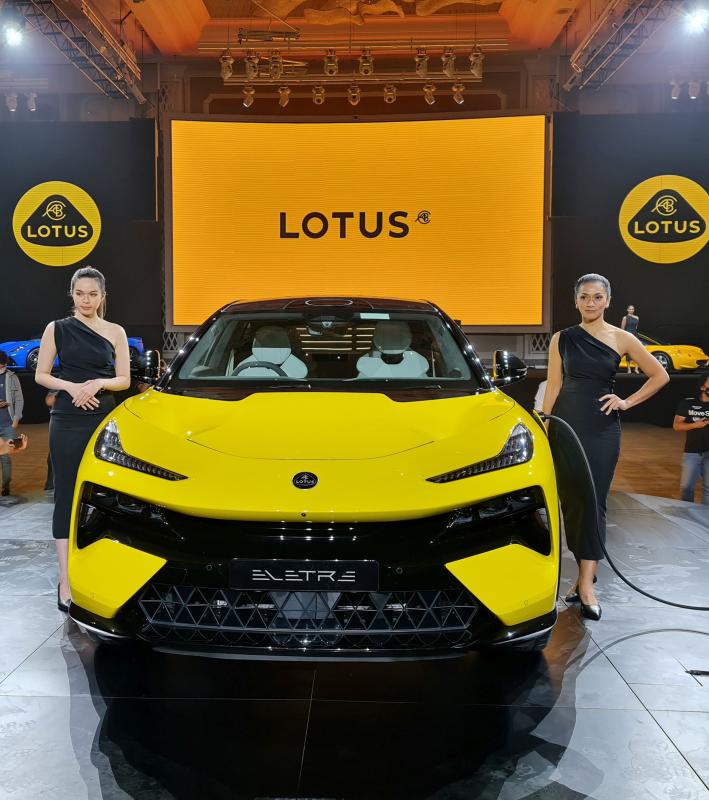 Open from 10am to 10pm daily, the showroom offers a personalised experience with Lotus Experts at hand and an on-site configurator for customers to spec their vehicles.
The Lotus Store at Pavilion Kuala Lumpur will cease operations on Oct 1 but Lotus fans and customers can head to the Lotus showroom in Bukit Jelutong, Shah Alam.
They will be able to view the Lotus car displays, and connect with the Lotus Experts and access the on-site configurator.
The Bukit Jelutong showroom is open from 9am to 5pm, Monday to Friday and from 9am to 4pm on Saturday and Sunday.
For enquiries or to schedule an appointment with the Lotus Experts, contact 016-6112388.
For more information about the Lotus, visit
www.lotuscars.com
or follow the Lotus Cars Malaysia 
Facebook
,
Instagram
and https://www.youtube.com/channel/UCgJfAcRgkW8Qfeoa1diRT5g channels.