STUTTGART: The latest generation Mercedes-Benz C-Class is also now available as the C 300 e plug-in hybrid variant.
The sedan variant is offered now while the estate version arrives in showrooms in December.
Prices in Germany for the sedan and estate are €56,168 (RM271,000) and €57,953 (RM280,000) respectively.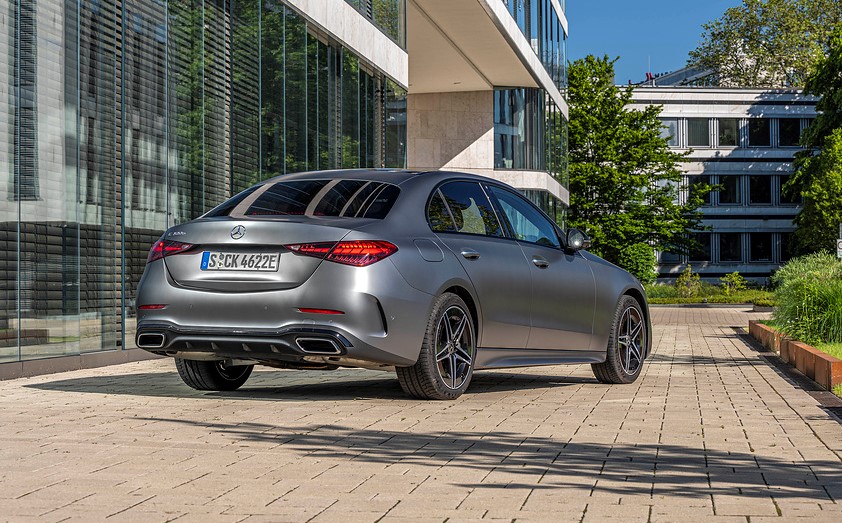 The new plug-in hybrids now deliver more than 100km of full-electric driving range, making them ideal for daily usage while reducing the need for using the combustion engine.
Top speed of 140kph is also possible under the full-electric driving.
The new variant of the 2.0-litre M 254 four-cylinder petrol engine delivers 204hp and 320Nm of torque, while the electric motor is rated at 129hp with 440Nm of torque.
Total system output is 313hp with 550Nm of torque allows for a 0-100kph sprint of 6.1 seconds (6.2 for estate) and top speed of 245kph (240kph for estate).
Combined fuel consumption under WLTP is 0.8-0.6 litre per 100km for both variants.
The plug-in hybrids also feature an intelligent, route-based operating strategy activates the electric driving mode where this is most appropriate for the route.
The system takes into account such factors as navigation data, topography, speed limits and the traffic conditions for the entire planned route.
Another new development is that the "step" in the boot is now eliminated with the repositioning of the hybrid battery, and thereby increasing boot space.