All main photos shown here are of the top AV variant.
PETALING JAYA: The refreshed Perodua Myvi has arrived, getting much needed upgrades to make it stay as a compelling buy for budget car customers.
The new D51A Myvi was launched online this evening.
The price range for the new Myvi is from RM45,700 to RM58,800 (see price list below).
Two days earlier, the media were treated to a preview and product briefing of Perodua's bestselling model at its headquarters in Rawang.
Since bookings opened on Nov 9, the new Myvi has attracted over
4,000 bookings
to date.
The third-generation Myvi now comes with upgraded technology, enhanced intelligent safety features, improved fuel economy, a sporty new look and a new colour.
The new Myvi variants comprised the 1.5 litre AV (Advance Variant), 1.5 litre H variant, a 1.5 litre X variant as well as two 1.3 litre G variants. Of the 1.3-litre variants, one has Perodua Smart Drive Assist (PSDA); the other doesn't.
All variants only comes in automatic transmission as Perodua has discontinued the manual transmission from its line-up, citing miniscule demand for the manual variant.
As is usual with facelifts, there are tweaks to the Myvi exterior. They include a new grille, new bumpers and headlamps and side mirrors that have been blacked out to give the car a sporty flair.
Vertical LED daytime running lights (H and AV variants only) replace halogen foglamps to freshen up the look and there are corresponding vertical strips of black plastic in the rear bumper.
Depending on variant, the Myvi is equipped with auto high beam, voice recognition, autofold side mirrors, a bigger 6.9-inch audio system with a new interface and a 4.2-inch TFT infotainment display.
Safety standards are now even higher in the new Myvi
A notable upgrade to its safety system is the Perodua Smart Drive Assist (PSDA) system which was designed with the safety of the driver and pedestrian in mind.
PSDA include the Advance Safety Assist version 3.0, adaptive cruise control (ACC), Lane Keep Assist (LKS), Blind Spot Monitoring System (BSM) and the Rear Cross Traffic Alert (RCTA) (Available in all variants except the lower 1.3L G variant).
In other words, except for one of the Myvi G variant, all other variants now have 
Level 2
autonomous technology.
"This is the first time in Malaysian history that a car company is offering Level 2 autonomous technology to a model under a RM60,000 price tag," said Perodua president and chief executive officer Datuk Zainal Abidin Ahmad.
All variants also get a new steering wheel based on the one from the Ativa.
The engines are carried over unchanged in output. To recap, the 1.3-litre petrol engine makes 94hp/121Nm and the 1.5-litre mill produces 102hp/137Nm. The 1.5-litre variants now get a Power button. As the name suggests, the engine offers its all  when the button is activated.
As for gearbox, the old 4-speed transmission has been swapped with a new Dual Mode CVT (Continuous Variable Transmission).
Perodua said the CVT would enhance transmission efficiency as it is lightweight and compact, and provide powerful and smooth acceleration at low speeds, making the car quieter while increasing fuel efficiency.
With these improvements, the new Myvi would be able to have a 5% improvement or an additional 1km for every litre of fuel as well as a 20% improved acceleration.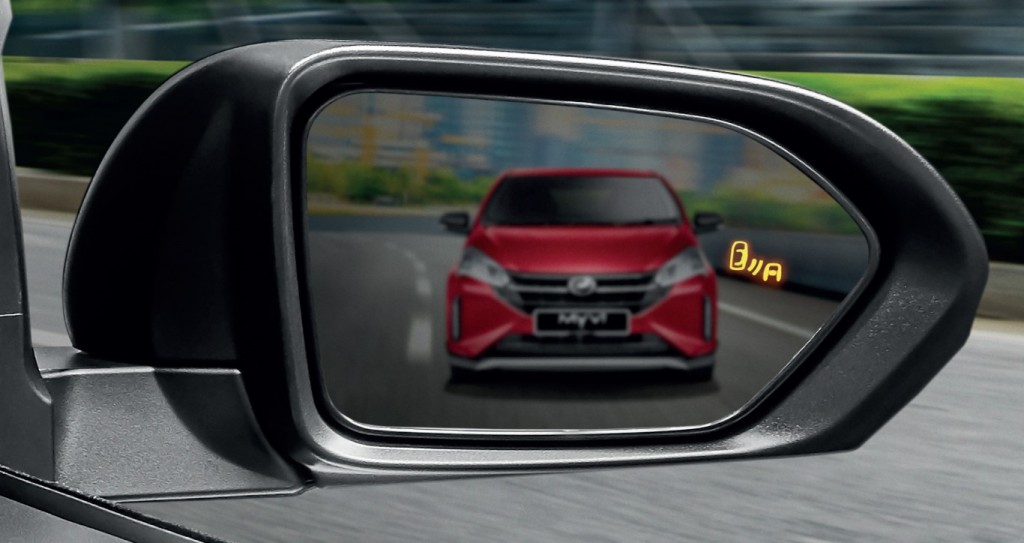 "The increased fuel efficiency of the new Myvi is our commitment towards lessening our impact to the environment and working towards our goal of becoming a carbon neutral organisation," said Zainal.
A new colour, Cranberry Red, has been added and is only available for the AV. Other colours include Ivory White, Glittering Silver, Lava Red (not available for the AV), Granite Grey, and Electric Blue.
At the launch, Perodua also announced the introduction of a vehicle subscription service called Perodua EZ MOBi for business entities and government agencies.
The service help companies in managing their vehicle fleet from the time of procurement, servicing and fleet replacement.
The subscription plan factors in all costs of owning and operating vehicles except fuel usage. For now, the service is limited to the Klang Valley.
"In essence, EZ MOBi represents Perodua's value contribution towards its customers' growing mobility needs. The overall package includes vehicle registration, insurance renewal, servicing cost, part replacement cost, courtesy car, vehicle disposal and replacement under one subscription plan," said Zainal.
"The value offering of this service is that Perodua EZ MOBi provides end-to-end convenience to our customers as various packages are available to fit each client's mobility needs."
The AV, H and X variants as well as one of the G variants will have the latest Perodua Smart Drive Assist (PSDA) system, which was designed with the safety of the driver and pedestrian in mind.
LAUNCH  - Nov 18AV variant
H variant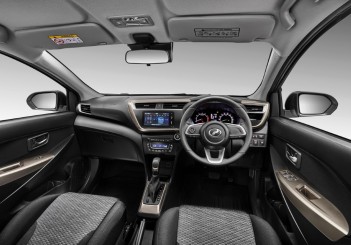 X variant
G (Base variant)

Gear Up accessories
 MEDIA PREVIEW - Nov 16 (AV and H variants on display)