LONDON: With the latest iteration of the Wraith, Rolls-Royce Motor Cars has brought about a unique Kryptos Collection that embeds an encrypted cipher within the car, inviting the curious to solve.
The name Kryptos is derived from the Ancient Greek language which refers to something unseen, hidden and coded - perhaps even mythical, and for the 50 examples the British ultra-luxury coachbuilder will be building, each will be incorporated with a "labyrinth of complex ciphers into its beguiling facade".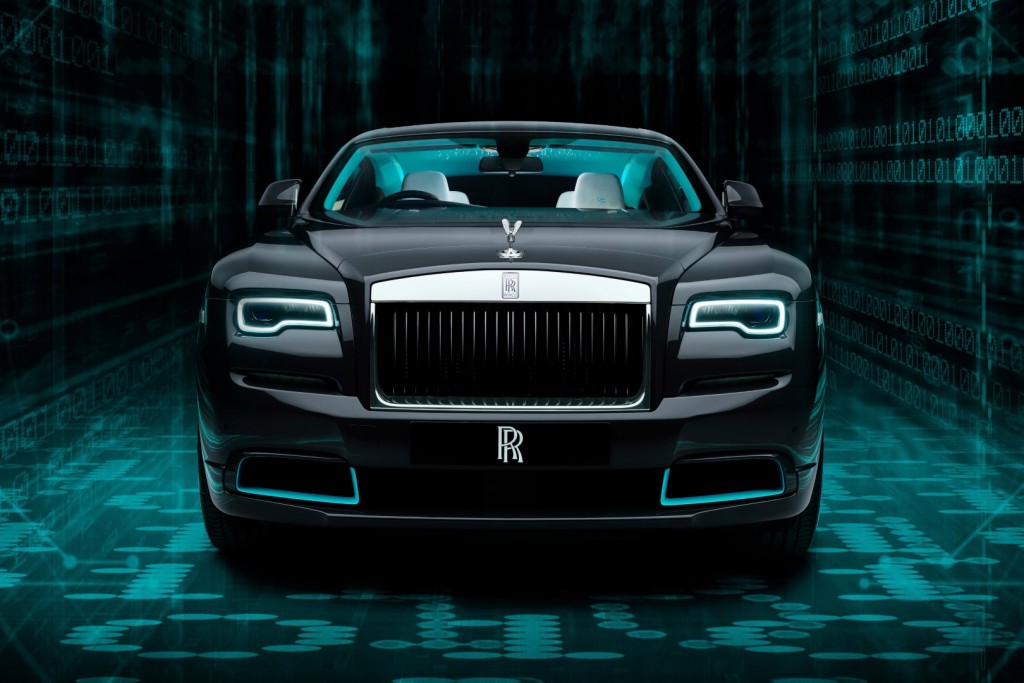 As the name suggests, the Wraith is touted to have within it an encrypted cipher for clients to "decode" and is said by the company that it will lead its interested clientele "on a journey of discovery and intrigue".
To the uninitiated, the ciphers may appear artistic in its form, but to the few with a trained eye, such forms are a clue that ultimately brings its owner on a voyage that leads to an enlightening conclusion.
The cryptographic journey starts with the Spirit of Ecstasy that has graced the bonnet of the marque's motor cars for over a century.
An engraving with green enamel detailing introduces the company's cipher on the base of the figurine.
The exterior is coated in a Delphic Grey hue that consists of a solid Anthracite base colour and when only exposed to sunlight will its blue and green mica flakes appear.
Coupled to that effect is a hand-painted double coachline with the upper being painted in the newly developed Kryptos Green while the lower acts as a shadow in Dark Grey - both depicting clues relating to the interior code.
Completing the exterior aesthetic are part polished wheels, with Orbit Grey coloured centres featuring a coloured pinstripe.
Inside, there are the illuminated treadplates and the seat's leather upholstery has been accented by a bespoke Kryptos Green hue.
The new colour has been developed to incorporate a metallic effect and is set against either Selby Grey or Anthracite.
Furthermore, elements of the cipher are embroidered into the Wraith's headrests, where the customary 'double-R' emblem are usually found.
Also, the driver will find an interesting screen print that flows across the metal fascia and spans the width of the interior.
Occupants will be able to peer up at the bi-colour headliner that depicts an in-motion data-stream inspired motif.
The illuminated door pockets continue this theme with Rolls-Royce woven leather and Kryptos Green threads to reveal an unexpected and subtle illumination that fades towards the base of the pocket.
The centre tunnel repeats the horizontal lines of the door pockets and hints toward the driver-focused nature of the Wraith.
"As I've always been fascinated by the notion that you can communicate messages that are understood by only an elite few, using symbols, pictograms, and ciphers. Finding the key becomes integral to appreciating the full meaning of an item that can otherwise be viewed simply as a work of art," said Rolls-Royce bespoke designer Katrin Lehmann.