MILAN: Volvo Cars unveiled here today its new entry-level SUV, the Volvo EX30. The all-electric vehicle is the fourth EV from the Gothenburg, Sweden-based automaker and its lightest, smallest SUV to date.
With a starting price of 36,000 euros (RM178,000) , the EX30 notably does not charge a premium over internal combustion vehicles of similar power output.
It is expected to contribute significantly to Volvo's profitability as the automaker moves to make half its wares fully electric by 2025 and to sell only EVs by 2030.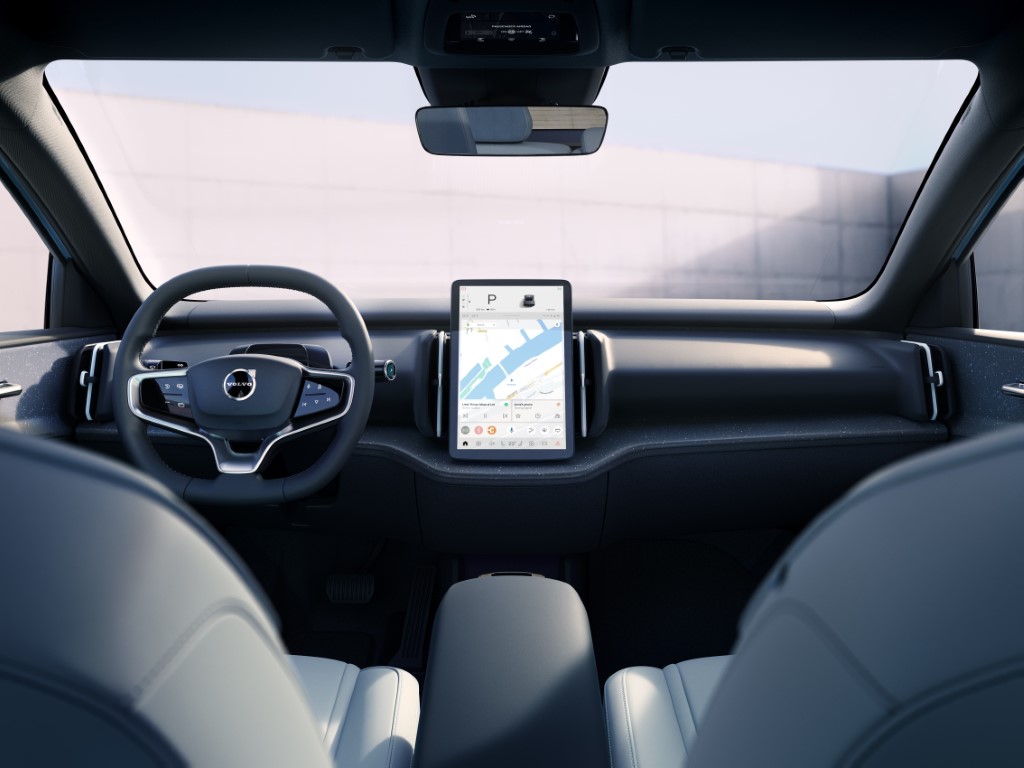 "We know that price and cost of ownership is still one of the biggest challenges when people consider switching to an electric car," said Jim Rowan, Volvo's chief executive officer, in a statement that noted the EX30 will probably become the brand's bestseller.
On June 5, Volvo reported that global sales in May had increased 31% year over year to 60,398 units, a rise largely driven by the sale of EVs. In the first five months of 2023, sales jumped 14%, to 275,312 vehicles, compared with the same period in 2022.
The EX30 highlights the importance of safety systems and the 96-year-old company's Swedish heritage.
One new feature helps prevent inadvertent impacts on cyclists, scooters or runners by alerting the driver when one is approaching.
A new Park Pilot Assist feature tackles parallel parking as well as parking in curved, perpendicular and diagonal spaces by using a 3D interface that operates the throttle, brakes and steering.
A human driver must still "supervise" the parking process, Volvo says.
The EX30 also includes as standard a special safety feature for bikes that helps to prevent so-called "dooring" accidents, by alerting you when you are about to open your door in front of a cyclist, scooter or runner.
Volvo is offering a choice of three powertrains for the EX30.
If you spend most of your time in the city or tend to travel shorter distances between charges, Volvo is offering a single-motor option with an LFP battery. The LFP standard-range battery, which uses lithium iron phosphate chemistry, is more cost-effective and less resource-intensive to produce, meaning it is the best option if you don't need maximum range.
If you prefer to maximise range, the Single Motor Extended Range variant with an NMC extended-range battery is the EX30 of choice. The NMC battery features lithium, nickel, manganese and cobalt, and produces its energy more efficiently than the LFP variant. This single-motor, extended range option gives a range of up to 480km between charges.
If performance is the priority, a Twin Motor Performance variant is offered, which pairs the NMC battery with an additional second e-motor. This all-wheel drive variant of the EX30 provides 315kW (428hp) and takes the EX30 from 0-100kph in 3.6 seconds – it's officially Volvo's fastest-accelerating car ever!
Owners will be able to charge their EX30 batteries from 10% to 80% in less than 30 minutes on a DC fast charger, Volvo says.
The extended-range Twin Motor variant has a charging capacity of up to 153kW, while the standard-range car has a capacity of 134kW.
Through the car's centre display and app, you can set the amperage, maximum charging level and when you want to start charging.
Next year, the company will offer a Cross Country variant of the EX30.
It will have a range of additional features such as more ground clearance, unique skid-plates, 18-inch or 19-inch wheels, and a small Swedish flag badge mounted on the hood. Its pricing has yet to be announced.
"The fully electric EX30 might be our smallest ever SUV, but it's a big deal for our customers and a big deal for us as a company," said Rowan.
"We like to say the EX30 is small yet mighty, because it delivers on everything you'd want from a Volvo but in a smaller package. Like any Volvo, it's an outstanding product which is safe and designed around people and their needs." —
With additional text from Volvo