PETALING JAYA: Hyundai has just launched the i30 N Performance hot hatch which is limited to 20 units and sold exclusively online through e-commerce company Lazada.
This marks the debut of the Korean marque's N division offering here in Malaysia and will be going up against  like-minded pocket rockets such as the Volkswagen Golf R, the Renault Megane RS and the Honda Type R.
Since performance is the name of the game, lets looks at some of the figures and options of these models.
HYUNDAI i30 N PERFORMANCE
The new kid on the block is no pushover what with its 2.0L T-GDi turbocharged petrol engine delivering 275PS at 6,000rpm and 353Nm of torque at 1,450rpm to 4,000rpm (with overboost, torque figures go up to 378Nm).
This front-wheel drive reaches a top speed of 250kph and does the century sprint in 6.1 seconds.
It is available only with a six-speed manual transmission and is priced at RM298,888 (on-the-road without insurance).
Fun fact: the i30 N was born in Namyang, South Korea and distilled in the Green Hell otherwise known as Nürburgring, Germany by the head of Hyundai R&D Albert Biermann, a former exec at BMW M.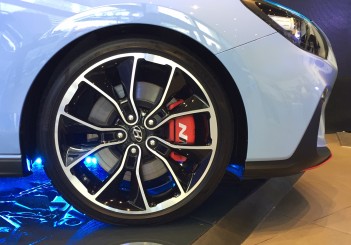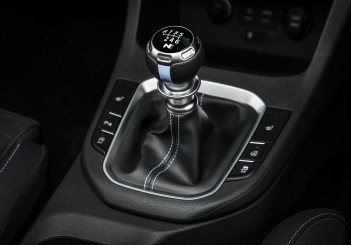 VOLKSWAGEN GOLF R
This little sleeper is sure to surprise the uninitiated but for those in the know, it sends a sparkle to the eye.
Under the hood of this German fire-breather is a 2.0 litre TSI engine producing 290PS at 5,500rpm to 6,500rpm and 380Nm from 2,000rpm to 5,400rpm.
The transmission is a seven-speed automatic, wet dual-clutch DSG which sends power to all four wheels through its 4Motion all-wheel drive system.
It takes only 5.1 seconds to go from 0-100kph and top speed is electronically-limited to 250kph.
It is priced at RM304,390 (on-the-road without insurance).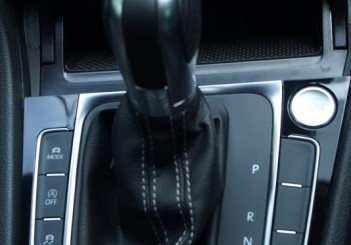 RENAULT MEGANE RS 280 CUP
The little fury from France was launched recently in August and is the only offering in this small group which gives you the option of driving either a manual or an Efficient Dual Clutch (EDC) automatic six-speed transmission.
It also has the smallest displacement of the lot but don't be fooled. The 1.8 litre turbocharged four-cylinder petrol engine pushes out 280PS and 390Nm of torque.
This front wheel drive does 0-100kph in 5.8 seconds and the top speed varies between 255kph for the manual option and 250kph for the automatic.
It is also the most competitively priced with the manual variant going for RM279,888. The automatic though adds another RM20K at RM299,888. All prices are on-the-road without insurance.
HONDA CIVIC TYPE R
If you wear your heart on your sleeve then you are ready to make a statement to the world with the Honda Civic Type R. This Japanese offering does not attempt to blend in with the rest of the crowd with its aggressive wing and triple tailpipes. Heck, it doesn't even look like a hatch.
It is however, a five-door like the rest of this bunch and the most expensive at RM330,002 (on-the-road without insurance).
If you want one though you'll have to wait till next year as there is no more stock for 2019.
This comes in a 6-speed manual only and this front-wheel drive performance machine is powered by a 2.0 litre turbocharged VTEC engine producing 310PS at 6,500rpm and 400Nm of torque from 2,500rpm to 4,500rpm.
When it comes to top speed it trumps the rest at 272kph. It accelerates from 0-100kph in 5.8 seconds.
Fun fact: we did a shoot-out between the Civic Type R and the Golf R. Check it
here
.